'Sabrina The Teenage Witch' To Get Her Own Superhero Movie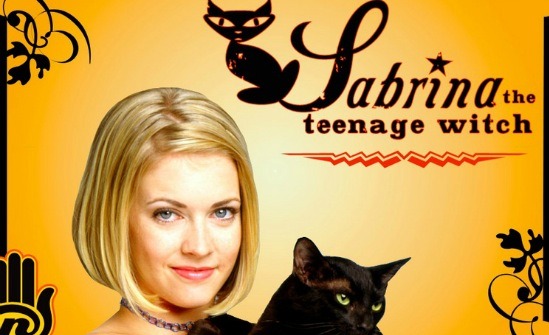 At the multiplex, male superheroes have all the fun. For every one Elektra, there must be at least five Avengers, Spider-Man or Dark Knight's. Even the most famous female superhero, Wonder Woman, can't get her own big budget live-action movie. Sony thinks the market is there though and is turning back into the history books for their female superhero film. They're adapting the Archie Comics turned popular television property Sabrina The Teenage Witch for the big screen with a bit more edge and a superhero spin. Andrew Barrer and Gabriel Ferrari will write and Mark Waters (Mean Girls) could direct. Read more below.
Deadline broke the news of the project, which they describe as a "live action film will be an origin story in the vein of Spider-Man, about a young girl coming to terms with her remarkable powers."
Most of us know Sabrina from her most recent incarnation, as a character in a movie/ABC and CW show that starred Melissa Joan Hart (above), but the property has its roots much deeper than that. Sabrina originated in the pages of Archie Comics in the Sixties and had another television show in the Seventies as well as an animated series.
No matter what the medium, though, Sabrina has always been about a half-witch who lives with her two aunts and, with the help of her cat, uses her powers in secret for the ways of good.
Deadline says the movie will be "edgier" and the cat will be "a transformed prince creating unique love stories for Sabrina."
Sabrina provides not only the DNA for a successful superhero movie, there's name recognition too. Plus, being as Sabrina isn't best known by today's youth as a comic book character, the film could hypothetically crossover easier to the tween girl audience who doesn't regularaly turn out for dark, male orientated fare.
Were you a fan of Sabrina growing up? Do you think this take on the material will work for Sony?