Trailer: Rob Reiner's 'The Magic Of Belle Isle' Starring Morgan Freeman, Virginia Madsen And Kenan Thompson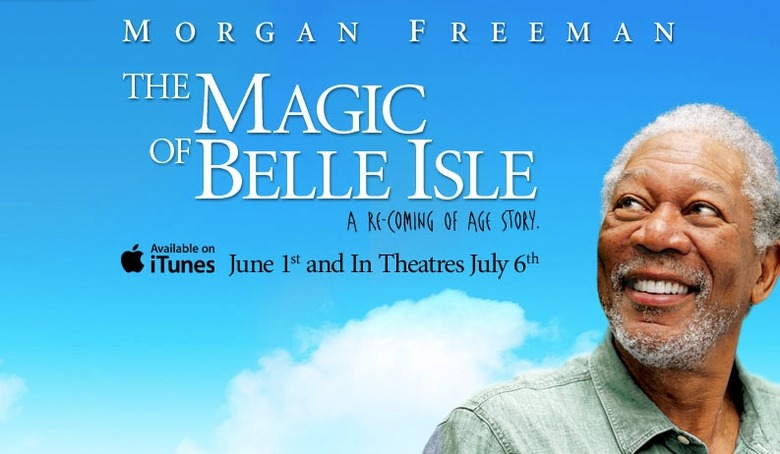 The Magic of Belle Isle is a dramedy about a "wheelchair-bound author moves to a rural town, where he befriends a single mother and her three kids, who help reignite his passion for writing." But more importantly, its the new film from Oscar-nominated filmmaker Rob Reiner, the director of This is Spinal Tap, The Sure Thing, Stand By Me, The Princess Bride, When Harry Met Sally, Misery, The American President, The Story of Us, and The Bucket List. With a list of credits like that, you would think a new film from such a talent would be big news, but Reiner has been playing it pretty low key for a few years now. Many people missed his 2010 film Flipped, which was a touching coming of age film of yesteryear. Reiner doesn't seem to care about making contemporary movies anymore, and instead is aiming to make the types of films that we all grew up with.Belle Isle stars Morgan Freeman, Virginia Madsen, Madeline Carroll, Kenan Thompson and Fred Willard. Watch the trailer now embedded after the jump.
Trailer:
Official Synopsis:
Reuniting with his director from the hit film, The Bucket List, Morgan Freeman plays Monte Wildhorn, a famous Western novelist whose struggle with alcoholism has sapped his passion for writing. He takes a lakeside cabin for the summer in picturesque Belle Isle, and befriends the family next door—an attractive single mom (Virginia Madsen) and her young daughters—who help him find inspiration again.
The Magic of Belle Isle premieres on Video On Demand on June 1st 2012 and opens in theaters July 6, 2012.