Sequel Bits: The Amazing Spider-Man 2 & 3, Prometheus, Taken 2, Tron: Uprising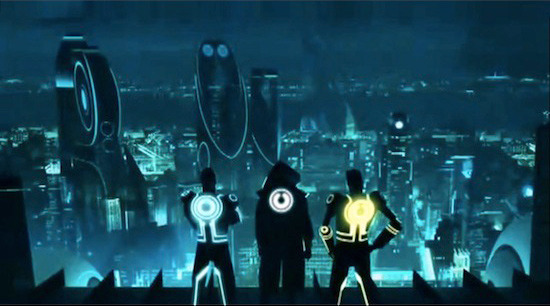 The sequel news just keeps on here in another edition of Sequel Bits, the place where, with once click, you can read all of the latest updates on properties with multiple entries. After the jump, you can read about:
Marc Webb says that Peter Parker's untold origin in The Amazing Spider-Man will span several movies.
Ridley Scott goes on a mini-tirade regarding Prometheus, the MPAA and Hollywood box-office
Maggie Grace describes her character in Taken 2.
A new commercial for Disney XD's Tron: Uprising has been revealed.
In an interview with MTV News, Marc Webb revealed the "untold origin" that is being told with his new film, The Amazing Spider-Man, isn't just relegated to one movie:
I wanted to give the audience something new, so that started off with getting underneath the parents' story, which will unfold over probably a few movies. We don't totally wrap up that story in this first movie. It's sort of an ongoing mystery. That was something that was interesting to me.
He then continued with a bit more of a reveal:
This is probably a reveal but there is no wrestling match in this movie. The character is evolving in a different way. It's about finding a balance between iconic elements of the 'Spider-Man' mythology—like how Uncle Ben's death transforms him emotionally—but it happens in a different way.
Head to MTV to read more from Webb.
In a Q&A following some footage from Prometheus, Ridley Scott went off on a mini-tirade about the MPAA and the business of Hollywood when asked about what he'd like the rating for Prometheus. Head to Bleeding Cool for the full transcript but here's a sample:
I want certification for this film that allows me to make as large a box office as possible...When a big film fails it's disastrous for all of us. When a big film wins it's terrific for all of us, whether you like the film or not, it's really cool. So the adjustment of the ratings... are inconsistent and ridiculously inconsistent, so I can start talking about films that have got PG13 this year, which are absolutely fucking ridiculous... is anyone in here from the MPA or whatever it is? ...Get your house in order.
Maggie Grace is out promoting her new film Lockout and, of course, questions are coming up about Taken 2, which just recently finished filming. We know that, in the film, it's Liam Neeson who is "taken" and Grace who has to get him back – at least for part of the movie, and Grace spoke about how that changed her character in an interview with Collider:
She doesn't suddenly become La Femme Nikita. That would be unreasonable. She's still a young woman. She's drawn into taking a more active role because her parents are abducted and she has to help free them.
Finally, Geek Tyrant came across the short but sweet commerical that's running teasing Tron: Uprising, which comes to Disney XD in June. Set between the first and second Tron films, the cartoon features the voices of Elijah Wood, Lance Henrikson, Emmanuelle Chriqui, Mandy Moore, Paul Reubens, Nate Corddry, Reginald VelJohnson, Fred Tatasciore, and Bruce Boxleitner.
You'll see a distinctly anime influence here. What do you think?