Alex Proyas Moving On To Robert Heinlein Adaptation 'The Unpleasant Profession Of Jonathan Hoag'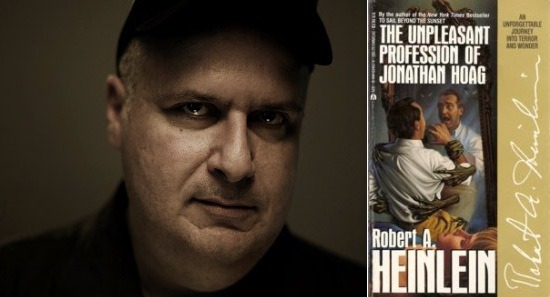 In the three years since his last directorial effort Knowing, director Alex Proyas has seen not one but two of his potential follow-ups killed for budgetary reasons. Legendary Pictures scrapped his epic Paradise Lost in February, and though Universal revived Dracula: Year Zero in the same month, it was a new incarnation of the project without Proyas or would-be star Sam Worthington attached. Here's hoping Proyas has some better luck with his latest next move, an adaptation of Robert Heinlein's novella The Unpleasant Profession of Jonathan Hoag. More after the jump.
Proyas has actually had Jonathan Hoag on his backburner for a few years now. As of 2008, the plan was for Proyas to move into the film after completing Universal's Dracula: Year Zero. But now that Proyas isn't doing Dracula or Paradise Lost at all, he's free to go straight into Jonathan Hoag. The project will mark Proyas' second time working with the material, in a way — Proyas reportedly first came across Heinlein's story as a kid, and was eventually inspired by it to write and direct his 1998 neo-noir Dark City.
Red Granite Pictures is on board to finance and co-produce Jonathan Hoag, which will shoot in Proyas' native Australia. Though no official start date has been set at this point, producers are said to be targeting a fall 2012 start.
[Source: Deadline]