TV Bits: James Cameron Brings About The 'Robogeddon', Plus: 'Breaking Bad', 'Southland', 'Glee', 'Veep', 'The Walking Dead', 'Game Of Thrones', And More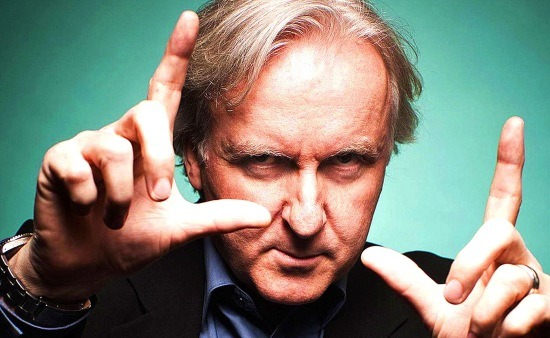 If I asked you to guess what Robogeddon was, would you surmise that it was a new TV project by James Cameron? Also after the jump:
The final season of Breaking Bad will be split in two
Glee, New Girl, and Raising Hope get renewals
Southland will probably be back for a fifth season
Another, longer behind-the-scenes Veep featurette
Lauren Cohan is now a regular on The Walking Dead
Kristen Wiig still deciding about Saturday Night Live
Of course Game of Thrones will be back for Season 3
The saga of Walter White will continue into 2013, according to Breaking Bad star Bryan Cranston. Though AMC renewed the acclaimed drama for a 16-episode final season last summer, it's only now that the network's finally made a decision to split the longer-than-usual season into two separate runs rather than airing one extra-long season.
"We're going to shoot the first eight, then take a four-month production break, then the rest will air next year," said Cranston. Though an official premiere date has not been announced, cast members have said that the show would return in July for its fifth season. "We pick up right where we left off," Cranston said. (Spoilers follow in the following quote.)
We're cleaning up the pieces from last season's huge ordeal where Gus Fring was forced to meet his maker. It's not as easy as Walter thought. And as we've discovered over the years, you don't really know who Walter White is. I'm still discovering who he is and I'm trying to allow myself to be open to him going darker and darker. There's physical danger to himself and his family, plus there's the emotional danger due to his anger and hubris. It's about the evil that men do and where that takes him.
Sounds like that "Mr. Chips to Scarface" transformation is nearly complete. [via Collider]
Fans of Fox's comedies can expect to laugh for another year. The network has picked up Glee for its fourth season, New Girl for its second, and Raising Hope for its third. Viewers of Fringe, Touch, Alcatraz, Breaking In, and The Finder will have to hold their breath a little while longer, however, as Fox has yet to announce a decision for those titles. [TV Line]
Southland got off to a rocky start when it was axed by NBC after just one season, but the acclaimed cop drama has since made itself a comfortable home on TNT. After concluding its fourth season last month, Southland is now poised to get a fifth season renewal from the network. The question is whether Season 5 would consist of 13 episodes, as the executive producers are demanding, or 10 episodes, as the network has offered. In any case, a deal is expected to close this week. [Variety]
What better time is there for political satire, really, than a presidential election year? Created by In the Loop director Armando Iannucci, HBO's Veep takes a wry look at the office of Vice President of the United States as experienced by former senator Selina Meyer (Julia Louis-Dreyfus). HBO hasn't been shy about dishing out behind-the-scenes looks at its new series, and at thirteen and a half minutes, this new featurette is the longest one yet. Watch it below:
Also starring Tony Hale, Anna Chlumsky, and Matt Walsh, Veep premieres Sunday, April 22. [Cinema Blend]
AMC's The Walking Dead has no qualms about killing off its characters, but it appears that at least one recurring figure from the show's last season will be sticking around for a while. Lauren Cohan, who appeared on Season 2 as Hershel's eldest daughter Maggie, has just been upgraded to a series regular. That's no guarantee that she'll survive the entire season, but it's probably a safe bet that we can expect to see much more of her for the time being. The Walking Dead's 16-episode third season will premiere this fall. [TV Line]
After last week's reports that Kristen Wiig could be leaving Saturday Night Live after the current season, Alec Baldwin decided to question his fellow NBC star directly. And while it's still unknown whether or not Wiig will really depart 30 Rock, it is clear that she's thinking very seriously about it.
"Ummm, I don't know," she responded when Baldwin asked SNL on his bi-monthly podcast. "Everyone has to leave," she said. "And I will say that when I do leave it's not because I'm sick of it and not because I see something better or anything like that. It's just that it's time. When I do leave, it will be the hardest thing."
Wiig spoke fondly of her time on the series. "This is my seventh year and that's my family," she continued. "It's my heart. It's New York to me." However, "You have to leave things that you love." If I were the betting type, I'd put my money on Wiig leaving this season. [TV Line]
Finally, here's one of those "no duh" announcements that are nevertheless nice to hear. HBO has picked up its epic fantasy adaptation Game of Thrones for a third season. While the first two seasons were based on the first two volumes of George R.R. Martin's A Song of Ice and Fire books, creators D.B. Weiss and David Benioff have said previously that the third book, A Storm of Swords, would likely span more than one season. [TV Line]