Tom Hanks To Play Walt Disney In 'Mary Poppins' Making-Of Drama 'Saving Mr. Banks'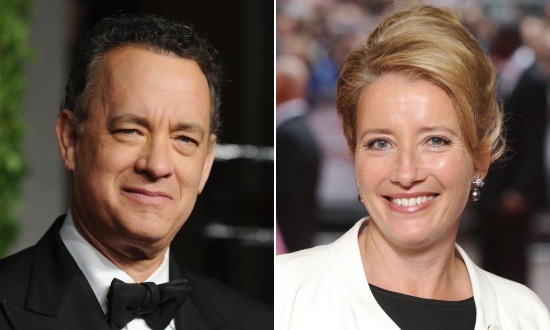 The way Disney's Saving Mr. Banks is shaping up, we might as well pencil it in now for the 2014 Oscar race. Based on true events, Kelly Marcel's 2011 Black List script centers around company founder's Walt Disney's 14-year effort to convince Mary Poppins author P.L. Travers to turn over the rights to her book. Since the early days, the project's sought big names, with Tom Hanks and Meryl Streep said to be among the top choices to play the leads and The Blind Side helmer John Lee Hancock boarding the picture in late February. Now casting has begun in earnest, with Hanks in talks to play Walt Disney and Emma Thompson negotiating for the role of Travers.
So to recap: Bittersweet real-life drama, check. Best Picture-nominated director, check. Oscar-kissed stars, working on a double check. Yep, Saving Mr. Banks wants badly to be an awards contender, all right. More details after the jump.
As the story goes, Travers was long reluctant to give Disney the rights because of her personal connection to her books, which were based partially on her relationship with her late father. But as we already know from the existence of 1964's Mary Poppins, starring Julie Andrews as the title character, Travers eventually caved. The film turned out to be a smash hit that won over both critics and audiences alike — everyone in the world, it seemed, but Travers herself. The woman who invented Mary Poppins hated the movie, particularly its animated sequences, and refused to sell any more of her works to Disney.
Hanks was most last seen in the Best Picture-nominated Extremely Loud & Incredibly Close and is currently shooting Paul Greengrass' fact-based Somali pirate drama Captain Phillips. Thompson has a supporting role in this summer's decidedly non-Oscar-baity Men in Black 3, and will be heard this June in Pixar's future Best Animated Feature nominee Brave.