Tim Burton To Do Stop-Motion Again, Work With Seth Grahame-Smith Again On 'Night Of The Living'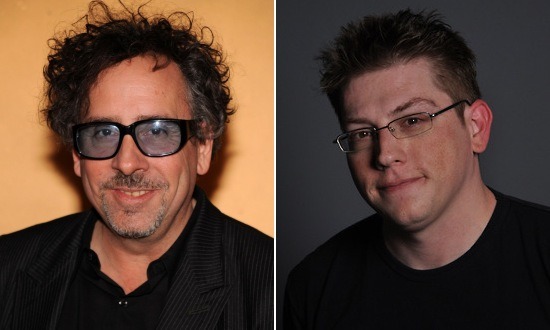 Like many folks in Hollywood, Tim Burton has a handful of people he likes to work with time and time again. Johnny Depp and Helena Bonham Carters are probably the most obvious examples of his frequent collaborators, having co-starred in approximately four hundred Burton movies, but in the past year the filmmaker appears to have added another name to his speed-dial list: Pride and Prejudice and Zombies author Seth Grahame-Smith.
Grahame-Smith scripted the upcoming Burton-directed Dark Shadows, while Burton produced the Grahame-Smith adaptation Abraham Lincoln: Vampire Hunter; in addition, they've also been talking about Grahame-Smith's script for his sequel to Burton's '90s classic Beetlejuice. And now Grahame-Smith has let slip that he's got yet another project with Burton on his upcoming slate, a stop-motion animation titled Night of the Living. Read more after the jump.
Night of the Living is an idea I have had around for years that I'm doing with Tim Burton. When we were shooting Dark Shadows last year I worked up the nerve to tell Tim about it because I always thought it would make a good movie. When I saw what he had done with Frankweenie and Corpse Bride, it always struck me as a great idea for that form. I'm writing it at Warner's Bros. for him (as a stop-motion monster movie).
Unfortunately, that's all we have to go on at the present, as Grahame-Smith didn't expand at all on the plot or premise of the film. But a stop-motion animated monster flick from Tim Burton automatically seems worth keeping on an eye on, especially since his upcoming stop-motion Frankenweenie looks fairly promising.
It's not tough to guess what Grahame-Smith and Burton see in each other. Both seem to share a similar dark sense of humor, as well as a fascination with supernatural monsters. How that working relationship actually pans out, though, remains to be seen until their first collaboration Dark Shadows hits theaters next month.