Superhero Bits: The Avengers, Dark Knight Rises, Man Of Steel, Amazing Spider-Man, The Incredibles, Beyonce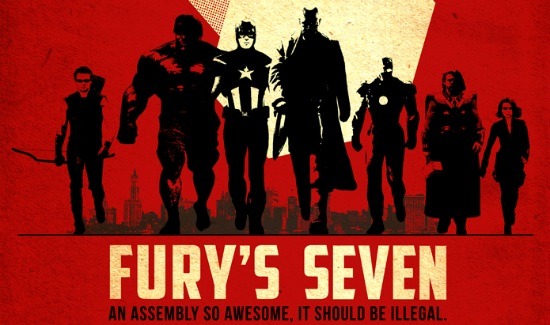 Want to see a sensual image of Catwoman from The Dark Knight Rises? How about a behind the scenes featurette on The Avengers? Which character did Joss Whedon force himself to cut from the film? What does Beyonce look like dressed as Spider-Man? Have props from Man of Steel revealed one of the film's story lines? Does Brad Bird think The Incredibles can exist in the Marvel universe? How does one of the Man of Steel actors describe the film's tone? Is Donald Glover happy about the influence he's had on The Amazing Spider-Man? Read about all of this and more in today's huge Superhero Bits.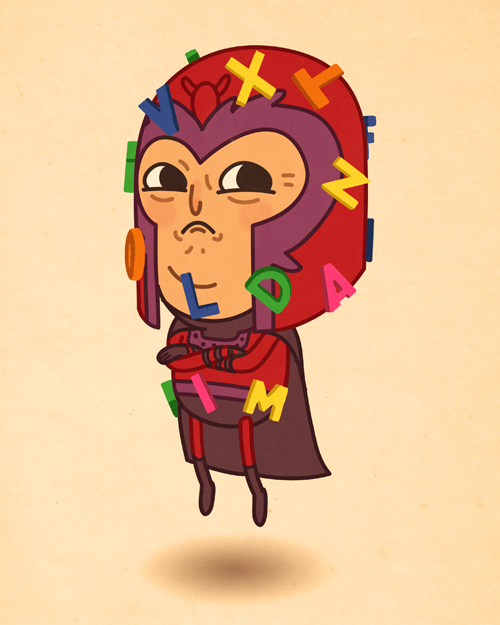 Mike Mitchell's new show at Gallery 1988 is amazing and heavily superhero influenced. Here's just one example, Magnets. See the whole show and buy some pieces at this link.
Total Film has a cool new Avengers featurette with new behind the scenes footage.
Marvel confirmed that Peter Parker and Miles Morales are going to meet in the pages of Spider-Man comic books.

Whoa. Check out this Catwoman image from Dark Knight Rises promotional materials via Coming Soon.
Mark Ruffalo told IGN Movies that he'd love to do his own Hulk Movie:
Why not! It was the one character — you know, I was a comic book fan when I was a kid and I always loved the Hulk. When The Incredible Hulk, that show, came on, I would not miss that. And so if I was going to find myself in that world, this would be the guy that I would be most interested in doing. To make a very short answer long: Yeah, I'd love to have him do his own movie.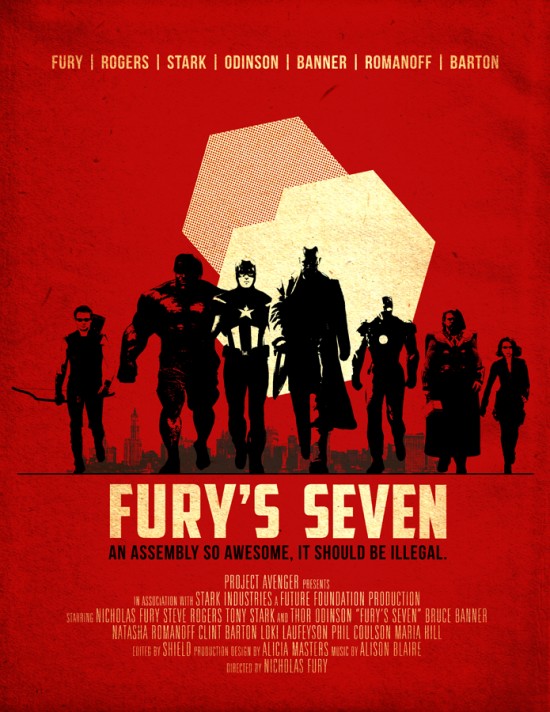 Is it crazy I kind of want Ninjaink's above fan poster to be the official one for The Avengers? Great idea. Thanks Geek Tyrant.
Interviews with the cast and crew of The Avengers are about ready to explode with the Los Angeles press junket happening Thursday. We aren't going to link to them all, but we'll run really great ones, such as this chat Joss Whedon had with The New York Times. Here's a sample discussing a scene that was cut:
One of the best scenes that I wrote was the beautiful and poignant scene between Steve and Peggy [Carter] that takes place in the present. And I was the one who was like, Guys, we need to lose this. It was killing the rhythm of the thing. And we did have a lot of Cap, because he really was the in for me. I really do feel a sense of loss about what's happening in our culture, loss of the idea of community, loss of health care and welfare and all sorts of things. I was spending a lot of time having him say it, and then I cut that.
Due to the amount of graphics and images included in Superhero Bits, we have to split this post over FOUR pages. Click the link above to continue to the second page of Superhero Bits.
Twenty-two Batman characters in 40 seconds via LikeCool.
Bleeding Cool weighs the odds on a Disney/Marvel animated movie.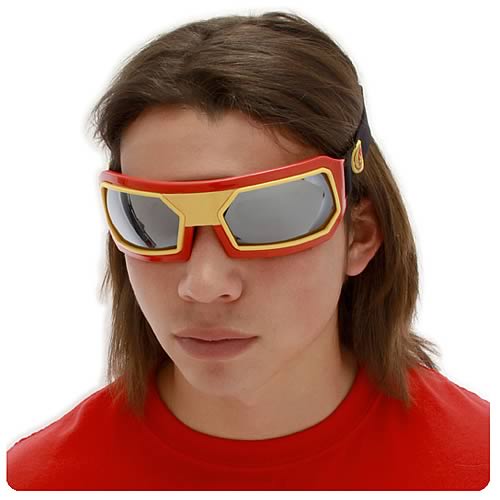 Harness your inner Tony Stark with these Iron Man goggles from Entertainment Earth (via Fashionably Geek).
Batman doesn't exist in the Fringe universe according to Bleeding Cool.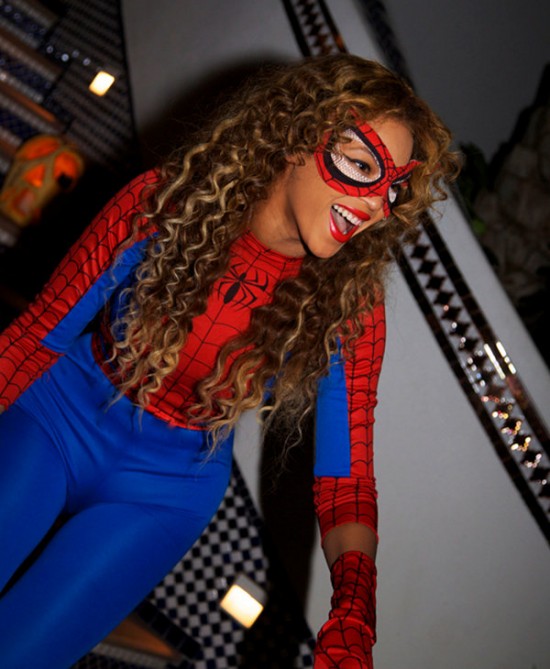 As if you needed to love her more, here's Beyonce cosplaying as Spider-Man from her Tumblr (via Comics Alliance and FG).
Screenwriter Zak Penn is releasing his first comic book, Hero Worship. Read more at Bleeding Cool.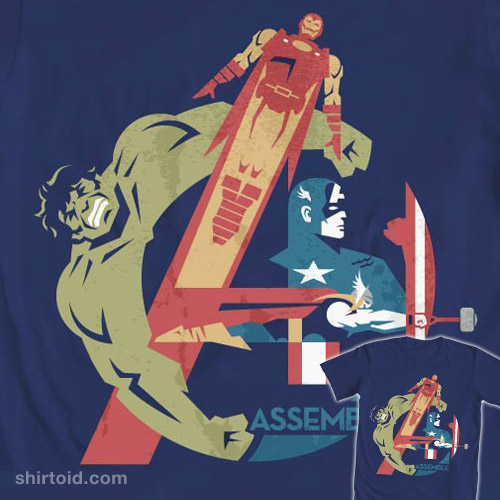 This Avengers shirt is too sweet. Thanks to WeLoveFine via Shirtoid.
Movies.com has complied every single piece of Avengers video that's our there right now.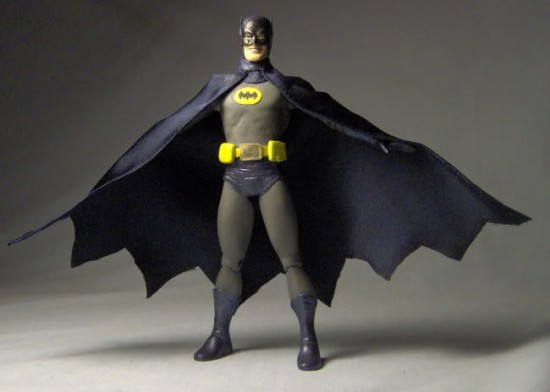 Check out this Adam West Batman custom made by Bruce Ross from Toycutter.
In an interview with Prestige (via MTV) Chris Evans admitted he was only proud of three of his movies, Captain America: The First Avenger among them.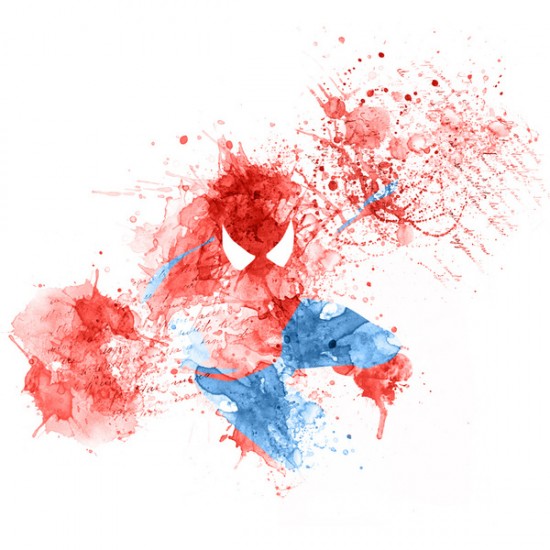 Kacper Kiec has done some cool superhero splash art on Geek Draw.
Mattel is canceling a bunch of DC Comics toys, according to Topless Robot.
Due to the amount of graphics and images included in Superhero Bits, we have to split this post over FOUR pages. Click the link above to continue to the third page of Superhero Bits.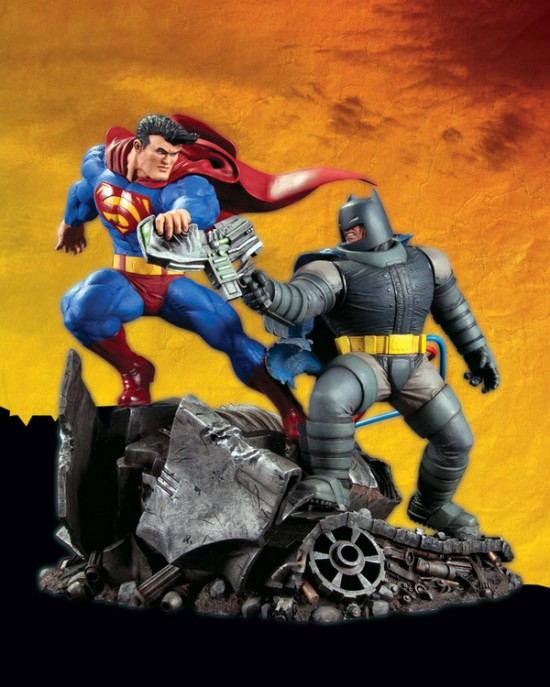 I'm kind of speechless looking at this gorgeous Dark Knight Returns sculpture that'll be released this Summer. Visit TNI News for more.
Marvel provides a preview of their new digital comic book store.
Get More: Movie Trailers, Movies Blog
Donald Glover speaks to MTV about his easter eggs in The Amazing Spider-Man. He also thinks his Community directors would be perfect for Captain America 2. Watch that video here.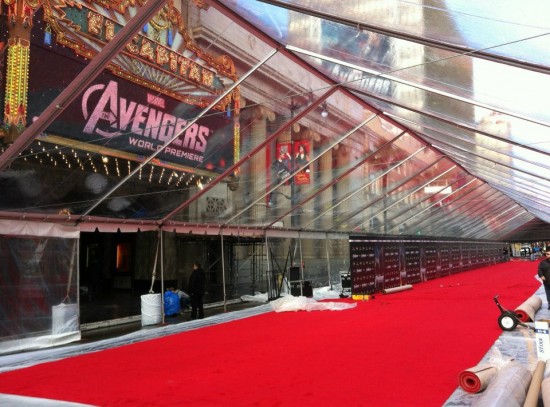 The El Capitan Theatre posted a few photos of the prep for tonight's Avengers premiere on their Facebook.
"@arturogtz: Disney owns Marvel & Pixar; any chance for Incredibles to be added to the Avengers roster?"Inbreeding leads to deformed kids.
— Brad Bird (@BradBirdA113) April 11, 2012
Brad Bird doesn't think The Incredibles will every be part of the Marvel universe.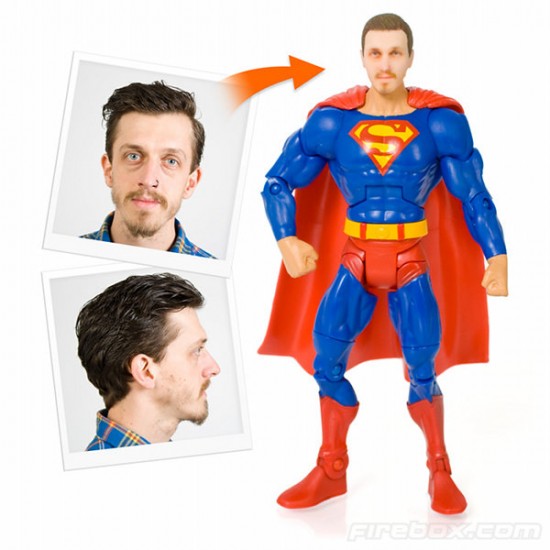 Ever wanted your very own, customized action figure? Firebox (via Nerd Approved) can make that possible like they did for this guy.
Glee actor Dylan Sprayberry spoke to clevverTv.com (via Comic Book Movie) and said Man of Steel will be edgy like The Dark Knight:
When Zack [Snyder] and I were talking about it the first time, he was saying how Superman, they want to give it a more edgy feel like The Dark Knight but also make it more realistic and emotional so it's not just the all-american superhero that saves everyone. He has dilemmas and love and struggles throughout the whole movie, especially when he's a kid.
Due to the amount of graphics and images included in Superhero Bits, we have to split this post over FOUR pages. Click the link above to continue to the final page of Superhero Bits.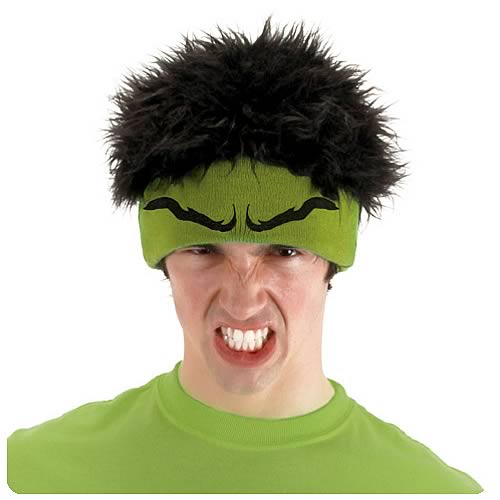 Entertainment Earth (via FG) has photos of Marvel/Avengers themed skull caps. This Hulk one is insane.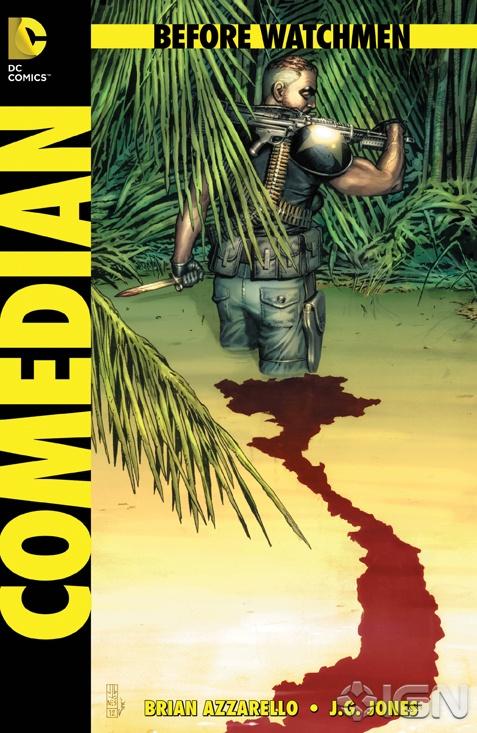 DC Comics have revealed some more covers for Beyond Watchmen. This one of Comedian is from IGN.
THE FINAL TWO BITS COULD BE CONSIDERED MINOR SPOILERS FOR THE AVENGERS AND MAN OF STEEL.
3.
2.
1.
Minor Spoilers Below
The Prop Shop (via Comic Book Movie) has photos of lots of props from Man of Steel, most of which are spoiler free. But this image above is of stories written by Lois Lane detailing some kind of contamination. It's not clear if it's referenced in the movie or not but better to be safe than sorry.
Though these are already in the commercials, I'm gonna list it as spoiler just in case. Action Figure Insider (via Coming Soon) has posted these photos of the toys of the villains in The Avengers.