Universal Movies Now Available In Apple's iCloud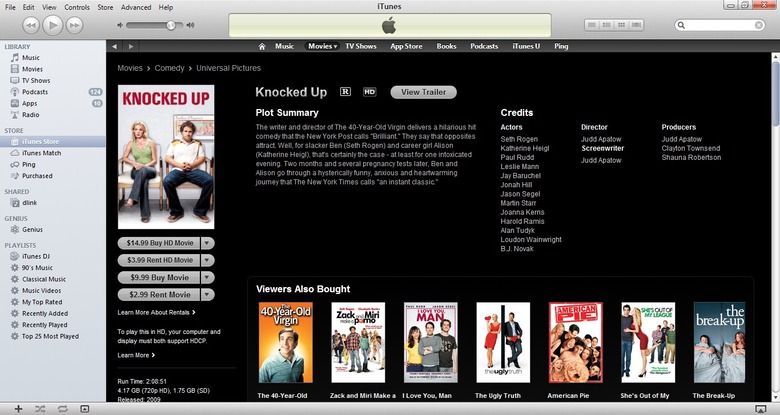 Excitement over last month's announcement that iTunes-purchased movies would now be available on iCloud was hampered somewhat by the caveat that Universal and Fox weren't on board with the new arrangement just yet. Though all of the other major studios were participating, Universal and Fox weren't able to join in due to licensing conflicts with HBO. The pay cable network promised to work something out, however, and now it's starting to make good on its word. As of this week, Universal titles are now available to re-download on iCloud. More after the jump.
In recent days, MacRumors (via Cult of Mac) readers have reported seeing Universal movies available for re-download in the "Purchased" tab in iTunes. Previously, Universal films had displayed a warning that "When purchased, this movie will not be available through iTunes in the iCloud"; Fox titles still show that message. Universal's move leaves Fox as the only major holdout, as Lionsgate, Sony, Disney, Paramount, and Warner Bros. have been part of the iCloud program since the beginning. Though Fox has yet to close a deal, it is expected to come to an agreement shortly.
As digital rentals and purchases continue to increase their importance in the home video market, companies have been trying to find new and improved ways to entice customers. Last year also saw the launch of Ultraviolet, which gives consumers access to digital copies of DVDs and Blu-rays they've already purchased, and this month Walmart is rolling out a "disc to digital" service to convert physical media to digital copies for $2 to $5 a pop.
[Additional sources: Variety]