Aziz Ansari Joins Seth Rogen And Evan Goldberg's Directorial Debut 'The Apocalypse'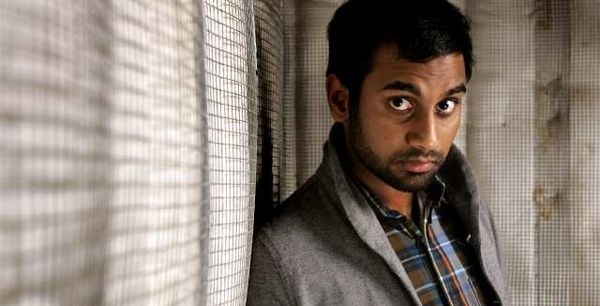 Seth Rogen has been a top comedy star, writer, and producer for several years now, so it's not remotely surprising he's been collecting an exceptionally funny cast for The Apocalypse. Still, the quality of the talent involved really is impressive. James Franco, Jay Baruchel, Jonah Hill, Craig Robinson, and Danny McBride have all been attached to Rogen and Evan Goldberg's co-directorial debut for months, and now Parks & Recreation star Aziz Ansari has been added to the roster as well. I think I'm laughing a little already.
As with most of the other cast members, Ansari's connection to the directorial duo goes back a few years. Ansari appeared with Rogen in Judd Apatow's Funny People back in 2009, which Rogen and Goldberg executive produced. The same year, Ansari and Rogen also co-starred in the black comedy Observe and Report.
Although Ansari is currently best known for his (amazing, hilarious) work on NBC's Parks & Recreation, in his off time, he's been building up a promising film career. Last year, Ansari starred with Jesse Eisenberg in Ruben Fleischer's 30 Minutes or Less, and he had a small role in Anna Faris' What's Your Number? He'll next be heard in July's Ice Age: Continental Drift voicing a prehistoric rabbit named Squint.