'A Fantastic Fear Of Everything' Trailer: Simon Pegg And His Wild, Comic Nightmares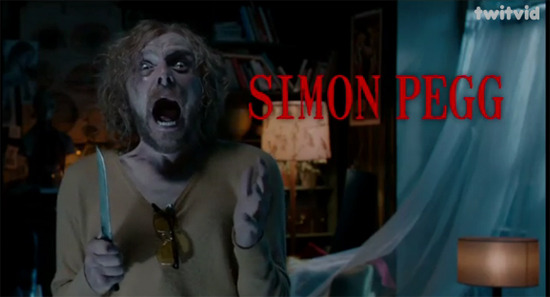 Here's a nice little treat before the Easter weekend begins: last year, Simon Pegg starred in a film called A Fantastic Fear of Everything, about a guy who once wrote childrens books but has turned to crime novels. But his crime research has taken a serious toll on his psyche and emotional well-bring, and he eventually has his own run-in with a killer.
Pegg has just revealed the trailer for the film, and it looks, manic, unusual and quite funny. It has a quirky visual aesthetic, complete with nightmarish sequences and what might be puppetry or stop-motion animation. Pegg is styled in full-on Jack Torrance mode, too. (Pegg's character is even named Jack.) I think this one is going to leap to the top of some of your "must-see" lists. Check out the trailer below.
So, if I were to be reductive about it, there's almost a Terry Gilliam does The Big Lebowski thing going on there. I'll admit it: I'm hooked, and very much want to see how A Fantastic Fear of Everything plays out.
Music video director Chris Hopewell (Radiohead, The Knife) and Crispian Mills (of Kula Shaker) co-directed the movie. Mills also wrote.
The film opens June 8 in the UK, but we don't have a US date yet. [Simon Pegg]