Exclusive: The Poster For Rian Johnson's 'Looper'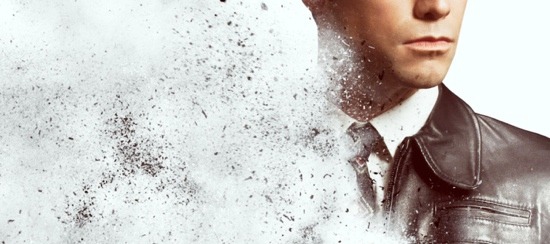 If you aren't yet excited for Rian Johnson's next film Looper, what are you doing reading /Film? by the end of next week I promise you will be. Sony's marketing campaign begins, as they'll be launching teaser vignette pieces with Joseph Gordon Levitt and filmmaker Rian Johnson on Monday, Tuesday and Wednesday of next week. But of couse, thats all just foreplay leading to the official teaser trailer debut on Thursday, April 12th. Rian screened the teaser trailer at WonderCon a couple weeks back and the audience ate it up (which is saying something when you're competing in an auditorium next to Ridley Scott's Prometheus) Today Sony has given us the opportunity to officially premiere the poster for Looper. Check it out right now after the jump.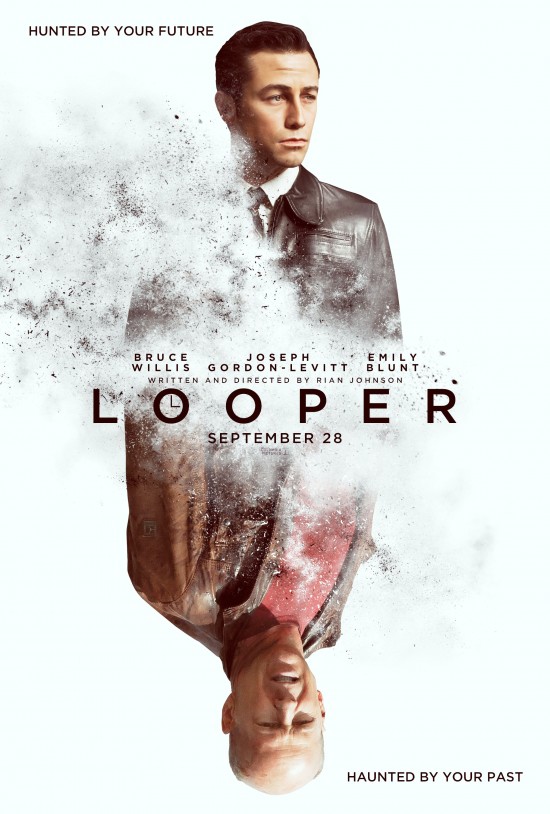 Official Synopsis:
Time travel will be invented, but it will be illegal and only available on the black market. When the mob wants to get rid of someone, they send their target 30 years into the past, where a "looper"—a hired gun, like Joe (Joseph Gordon-Levitt)—is waiting to mop up. Joe is getting rich and life is good. . . until the day the mob decides to "close the loop," sending back Joe's future self (Bruce Willis) for assassination. the film is written and directed by Rian Johnson and also stars Emily Blunt, Paul Dano, and Jeff Daniels. Ram Bergman and James D. Stern produce.
Follow Looper on Facebook: Facebook.com/LooperMovie