'High School' Trailer: Adrien Brody And Michael Chiklis Get Loco In Stoner Comedy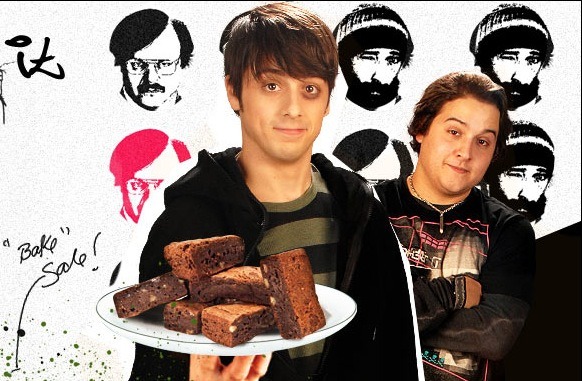 Oscar-winner Adrien Brody sports a body full of tattoos, full beard, dreadlocks and a couple crazy eyes in the new stoner comedy High School. Co-written and directed by John Stalberg in his feature film debut, High School follows a valedictorian who smokes pot one day before his school begins random drug testing. So as to not get caught making a fatal mistake, he and his friend go about the task of getting every single person in the school high. Matthew Bush and Sean Marquette are the friends, Brody is the man with the drugs and Michael Chiklis, Colin Hanks and Mykelti Williamson are among the other co-stars. One trailer was released for the movie quite some time ago, but now there is a new one.
Check out the theatrical trailer for the film after the jump.
Thanks to Apple.com for the trailer. Head there to watch it in HD.
High School first premiered at Sundance 2010, where it was greeted with a fairly warm response. For example, Neil Miller of Film School Rejects called it " a stoner comedy worthy of being mentioned in the same paragraph as both Dazed and Confused and the great John Hughes," Alex Billington from FirstShowing.net called it a "pretty much pitch perfect comedy" and Scott Weinberg, then of Cinematical, said it "coasts over its missteps and succeeds on equal parts quick humor, likable characters, and pure energy."
Anchor Bay has certainly held it long enough and, based on the reviews and the solid trailer, I think they'll get another warm response come June 1.
Here's the plot description of High School:
The day after soon-to-be valedictorian Henry Burke (Matt Bush) takes a hit of the chronic for the first time, his school principal (Michael Chiklis) institutes a zero tolerance drug policy and administers a mandatory drug test for all students. Henry has two options: fail and lose his college scholarship, or team up with his stoner friend Breaux (Sean Marquette) to beat the system. They steal a high powered ganja from law student-turned-drug-dealer Psycho Ed (Adrien Brody) and spike the school's bake sale brownies, getting the whole school–faculty included–completely stoned out of their minds. But with the student body getting higher and higher with every brownie, and a pissed-off Psycho Ed on their tails for stealing his stash, they must find a way to keep their half-baked plan from going up in smoke.