Malcolm McDowell Heads Up Cast Of 'Silent Night, Deadly Night' Remake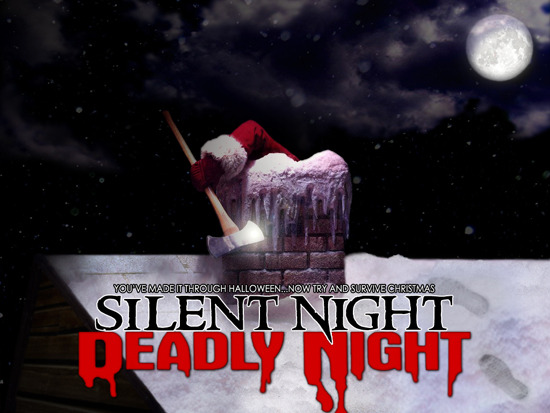 In the early '80s, the horror film Silent Night, Deadly Night caused an uproar, but now it just more remake fodder. Released at Christmas in '84, people were just as angry about one TV ad for the film, which showed an axe-wielding Santa Claus during the prime time block of TV, as they were about the movie itself. (Probably more so, as I doubt that most of the angry ones actually saw the film.)
The movie depicted a family being killed by a criminal dressed as Santa Claus; the one survivor of that family massacre then snaps at Christmas many years later, and turns into a killer. Gene Siskel ripped the movie on At the Movies — "your profits really are blood money," he said of the film's creators — but in truth, the only thing more hilarious than the controversy over the film is the movie itself. Mostly inept, the picture has wonderfully unintentionally funny scenes and a few depraved and entertainingly exploitative kills. Best use of a sled since Citizen Kane!
And now we'll get to see it all again, with Malcolm McDowell in one of the lead roles.
Variety says that a new version, called simply Silent Night, will shoot next month and be released at the end of the year. Steven C. Miller, director of recent SXSW entry The Aggression Scale, will direct from a script by Jayson Rothwell, who will be exec producer. Rothwell also wrote Disney's The Order of the Seven.
The film follows "a local police department's search for the killer Santa Claus terrorizing a remote Midwestern town on Christmas Eve. McDowell will play Sheriff Cooper, a small-town hero ready for some big-time action."
Here's the Gene Siskel review:
And here's a supercut of all the highlights of the original film. Grandpa is really the best. I shouldn't have to tell you that this is not safe for work: