'Orphan' Director May Pit Bradley Cooper Against Sea Serpent In 'Here There Be Monsters'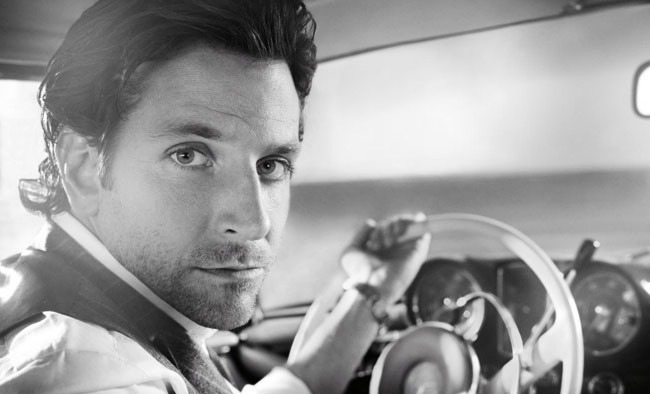 Director Jaume Collet-Serra (Orphan) and actor Bradley Cooper both recently saw their respective Warner Bros. projects hit the skids. The director was set to make Akira, while Cooper was going to play Lucifer in Paradise Lost.
With both of those films scuttled for now, WB may be pairing the two men on another project: Here There Be Monsters, the film written by Brian Helgeland (L.A. Confidential) in which a disgraced British Naval Officer encounters a giant sea serpent.
Vulture says that Collet-Serra is in talks to direct the film; he follows in the footsteps of Robert Zemeckis, who was originally attached. There was a brief moment where it looked like Brad Bird was thinking of doing the film, but that passed. And with Collet-Serra set, the lead role will reportedly be offered to Bradley Cooper. He'll play a highly fictionalized version of John Paul Jones, an 18th century British naval officer who ended up siding against the British in the American Revolutionary War. (So he's not the John Paul Jones who played bass for Led Zeppelin, but if this movie had that guy facing off against a monster it would be awesome.)
Here's the plot:
British naval officer John Paul Jones is wrongly stripped of his commission and hired by a rich shipping magnate to investigate the disappearance of his merchant ships in the North Atlantic. Jones and his shipmates slowly realize that it's the work of a sea serpent, and they use unconventional yet visionary naval strategies to battle the creature and stay alive.
Jaume Collet-Serra is also attached to the revisionist Dracula tale Harker, with Russell Crowe attached to star, but Vulture says that won't shoot until 2014. Yeah, we'll see if that actually happens. And what does this mean for Akira? Probably nothing good, which means very good things for protective fans.