'Avatar' Producer Jon Landau Says Sequel Isn't Likely To Make 2014 Release Date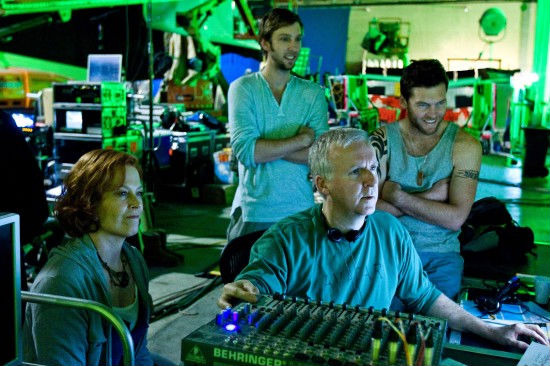 James Cameron is planning to shoot two sequels to Avatar back-to-back, and in the two and a half years since the release of the first film, we've learned a few things about plans for those two new movies. The most important thing is arguably the release date. Fox announced Avatar 2 (which may not be the final title) for December 2014, with the third film to follow in 2015. But as we're already well into 2012 and we know the sequel doesn't have a cast or green light, that 2014 date has been seeming less likely.
Indeed, at a Titanic 3D screening early this year, Cameron's long-time producer Jon Landau said that the first Avatar sequel is likely four years away. Now, in a new interview promoting Titanic 3D, he offers a little more about the Avatar sequel, saying that 2014 doesn't look likely, but that things are underway.
In an interview with Empire, Landau compared the planned underwater sequences in Avatar 2 with the floating mountains in Avatar, saying that it won't be the bulk of the film, but rather something that the characters experience here and there. He also said that Cameron's recent dive into the Marianas Trench is "a science expedition," but one that will likely provide inspiration for further movies, with the implication that Avatar 2 could reflect his own underwater experience.
As to when we're likely to see Avatar 2, the producer said,
We're not really naming dates on that, but I think 2014 will be a tough date for us to make. To us it's about getting it right. Titanic was supposed to be a summer movie; it was a December movie. The first Avatar was supposed to be 2008; it was 2009. Movies make release dates; release dates don't make movies. We want to get it right.
We've started already. WETA are already working and we have our core team, (animation supervisor) Richie Baneham and (digital effects supervisor) Nolan Murtha, working with us... They are working on environments, they are working on...some of the movie is going to be underwater, how do we do performance capture underwater.
Watch the video interview from Empire: