'To Rome With Love' Trailer: Woody Allen's Post-Paris Victory Lap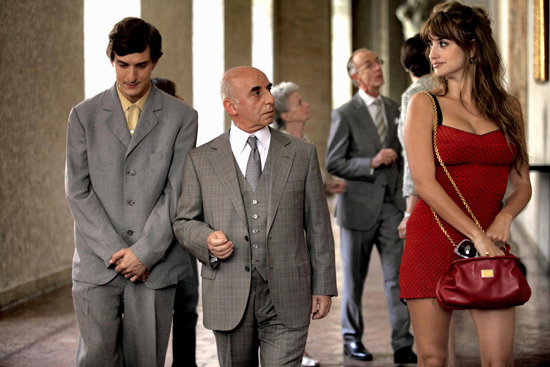 2011 saw one of the greatest successes of Woody Allen's career, as his film Midnight in Paris did great business on the US arthouse circuit and worldwide, eventually raking in nearly $150m globally. There was also that little matter of winning an Oscar for Best Original Screenplay.
Now Allen returns with To Rome With Love, a vignette-based romantic comedy with most of the action falling into a very familiar Allen mode. (It's a welcome returns, with lines like "the kid's a communist, the father's a mortician... does the mother run a leper colony?")
The cast features Jesse Eisenberg, Greta Gerwig, Ellen Page, Alec Baldwin, Penelope Cruz, Roberto Benigni (of whom we haven't seen much in some time), Judy Davis and Woody Allen himself, who hasn't been in front of the camera since the 2006 release Scoop. The action places that cast in various minor romantic and comic entanglements that all look a bit fluffy, and very entertaining.
Check out the trailer below.
Yahoo has the trailer. To Rome With Love opens on June 22.
The film consists of four vignettes, one of which a husband (Allen) and his wife (Davis) travel to Rome and meet the family of the Italian man their daughter is going to marry. Another of the vignettes will feature Benigni as a man named Leopoldo who gets mistaken for a movie star. A third segment will feature Baldwin as an architect from California visiting Rome with his friends. In a fourth segment two newlyweds go to Rome in order to visit some relatives but instead get lost in the city.