'7 Days In Havana' Trailer And Posters: Can You Guess Which Bit Was Directed By Benicio Del Toro, And Which By Gaspar Noe?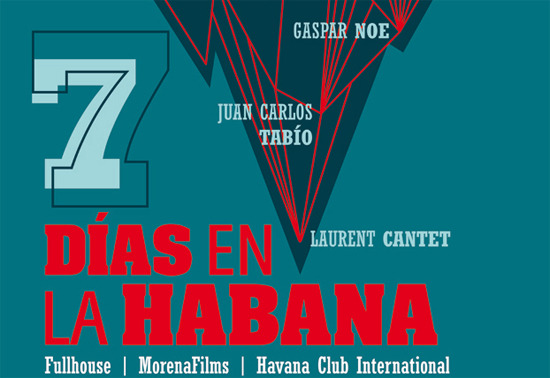 We've occasionally followed the development of 7 Days in Havana, an anthology film in which seven directors each chronicle one day in Havana, Cuba. The attraction is the set of directors, which includes Benicio Del Toro, making only his second time in the director's chair (with Josh Hutcherson from The Hunger Games in his cast) and Argentine firebrand Gaspar Noe, who last made Enter the Void and is generally associated with French cinema thanks to his films Irreversible and I Stand Alone.
We know that Noe's movies are often quite visually distinctive, so here's your test for the day: can you watch the trailer below and guess right off which footage comes from Noe? (Answer: probably not.)
The trailer and this list come via Twitch. Here's the director lineup:
•   "El Yuma" (Monday, Director: Benicio Del Toro)
•    "Jam Session" (Tuesday, Director: Pablo Trapero)
•    "La tentadión de Cecilia" (Wednesday, Director: Julio Médem)
•    "Diary of a Beginner" (Thursday, Director: Elia SuleimanElia Suleiman])
•    "Ritual" (Friday, Director: Gaspar Noé)
•    "Dulce amargo" (Saturday, Director: Juan Carlos Tabío)
•    "La fuente" (Sunday, Director: Laurent Cantet)
Anthology films are so often a crapshoot, and this trailer suggests that fate for 7 Days in Havana, as well. But it is difficult enough to sell one full-length narrative in a two-minute trailer, let alone seven different stories. So I'm holding out for the finished project, which should arrive later this year. The film opens in a few places in Europe this summer, but doesn't have a US date yet.
The film features Daniel Brühl, Emir Kusturica, Melissa Rivera and many more. Oh, and Noe's segment is reportedly about an exorcism, so that could be fun.
Here are posters for each segment, and for the full film: