'The Woman In Black' Sequel, 'Angels Of Death' Gets Green Light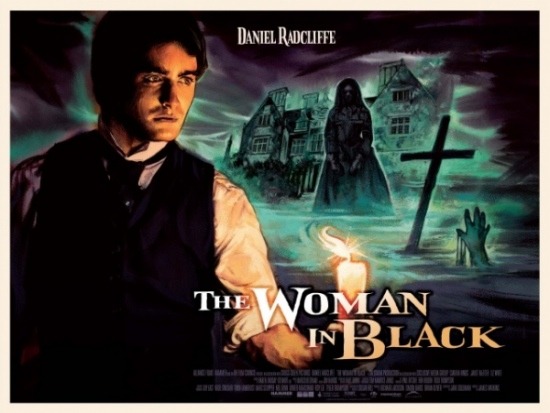 Fingers crossed that the sequel to The Woman in Black, to be called The Woman in Black: Angels of Death, will have an era-appropriate cover of Slayer's most famous song buried somewhere in the story. (Seems unlikely, but one can hope. I'll probably have to just be happy with the song's use in Gremlins 2.)
Here's what we know about the sequel to the highest-grossing British film of the past 20 years: the story begun in the first film will be continued 40 years later. Jon Crocker is developing the script based on a story by Susan Hill, who also wrote the tale upon which the first film was based. But will Daniel Radcliffe return? Big spoilers follow for those who haven't seen The Woman in Black.
Hammer Films announced the developing sequel via a press release, saying that the new film will "continue this story four decades later and focus on the concept of a couple and the experience they have when they encounter the haunted setting of Eel Marsh House."
"This story" being the early 1900s tale of a young attorney (Radcliffe) sent to sort out the affairs of a recently deceased client of his firm. He finds the Eel Marsh House haunted by the spectre of a woman. When that spectre appears, it lures children to their death.
But Daniel Radcliffe's character doesn't survive the film; his son is lured into danger by the spectre, and in an attempt to save him both father and son perish. The son's nanny (played by Jessica Raine) is left alive, but it doesn't seem as if she'll play a part in the new story. And given that the film takes place 40 years later, most of the other adult actors (such as Ciaran Hinds) are also unlikely to return. Some might hold out hope for a ghostly Radcliffe cameo, but that doesn't seem very likely.
The press release says "The Woman in Black: Angels Of Death will be brought to the big screen by the same production team behind The Woman in Black," which suggests that James Watkins might return to direct the sequel. The full creative team and cast are yet to be formally announced, however.