'ParaNorman' International Trailer: Laika's Latest Continues To Look Like A Creepy Crowd-Pleaser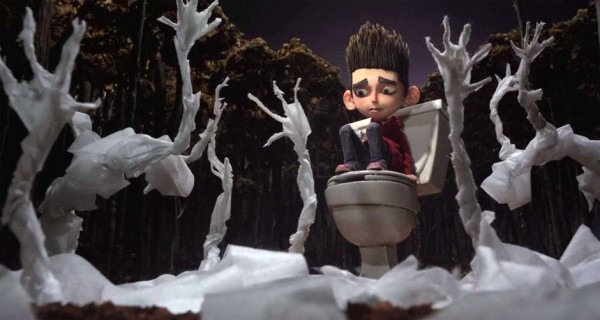 We've already seen a couple trailers for ParaNorman, the new film from Coraline-animating studio Laika, but I'm not going to complain about the release of one more. The film is about a boy (Kodi Smit-McPhee) who has to use his ability to communicate with the dead to save his town, and this new UK trailer has a few new bits of footage.
Most notably, there is a lot more footage of the big old bum voiced by John Goodman. There are other new bits showing off the characters voiced by actors like Jeff Garlin, Anna Kendrick, Casey Affleck, Leslie Mann, Christopher Mintz-Plasse, Elaine Stritch, and Tucker Albrizzi, too. Overall, this continues to look like a cute, clever family film that should play well for kids and those who love horror and animation. After all, who can resist Laika's great stop-motion work?
Yahoo UK has this trailer. ParaNorman opens on August 17.
The new 3D stop-motion comedy thriller from animation company LAIKA, reteaming the company with Focus Features after the groundbreaking Academy Award-nominated "Coraline." "ParaNorman" is, following "Coraline," the company's second stop-motion animated feature to be made in 3D. In "ParaNorman," a small town comes under siege by zombies. Who can it call? Only misunderstood local boy Norman (voiced by Kodi Smit-McPhee), who is able to speak with the dead. In addition to the zombies, he'll have to take on ghosts, witches and, worst, of all, grown-ups, to save his town from a centuries-old curse. But this young ghoul whisperer may find his paranormal activities pushed to their otherworldly limits.