Superhero Bits: The Avengers, Dark Knight Rises, Edgar Wright, Joss Whedon, Amazing Spider-Man, Superman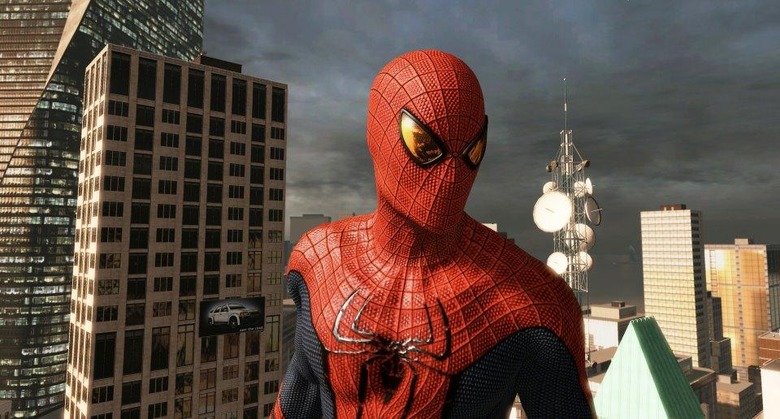 Want to read the history of Superman's symbol? Is Edgar Wright working on a comic book project? How does Clark Gregg balance all his Marvel work? Care to watch a video of how The Avengers could be screwed up? Has a stunt man revealed a new action scene in The Dark Knight Rises? What does the Silver Surfer have to do with beer? Did Scarlett Johansson feel short changed on the set of The Avengers? Read about all this and more in the 200th edition of Superhero Bits!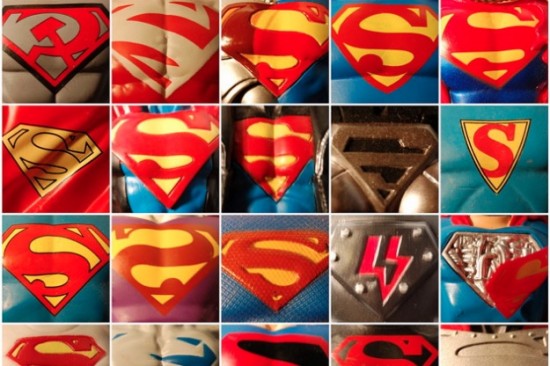 The new site ScreenCrush has a very interesting history of the Superman shield.
Want to learn more about Before Watchmen? It's going to be the centerpiece of the upcoming Los Angeles Times Festival of Books.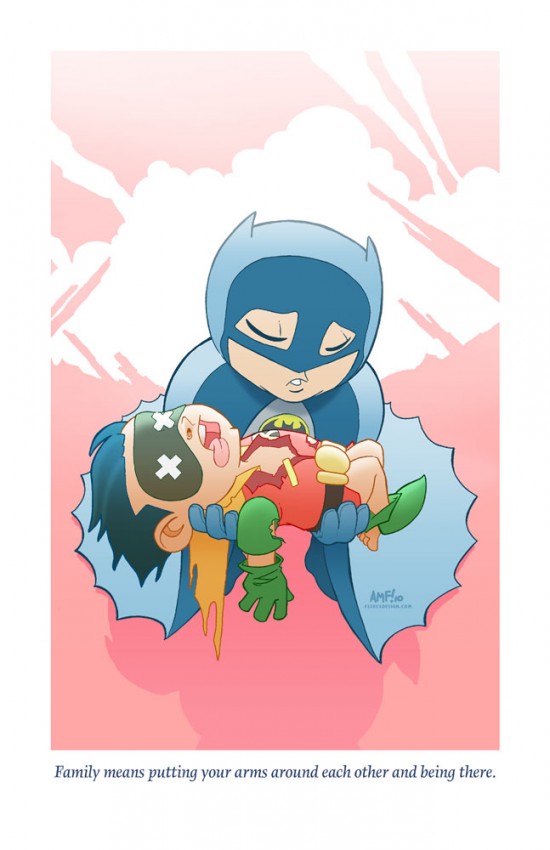 Geek Draw (via Geek Tyrant) posted a few "superhero tragedies" by Tony Fleecs. Fantastic juxtaposition.
The new Empire Magazine has a ton of Avengers content including Scarlett Johansson talking about Black Widow. Thanks to Comic Book Movie:
I knew that I didn't want to play a love interest. That's not who Widow is. I think Joss understood the importance of having a female perspective. He's a very sensitive guy. He works really well with women. He obviously can write for them! He loves strong and independent women and he's got a certain understanding of, and an appreciation for, women who take charge of the situation, of themselves – so it was clear to me that the character would not be underwritten.
This Batman Vinyl is rad and available for affordable pre-order. Thanks to GeekAlerts for the heads up.
Variety has a detailed article about the marketing tie-ins surrounding The Avengers.SpeedForce (via Nerd Bastards) posted this Mad video explaining differences between Superfriends and Justice League.
Jim Hill wrote a great article about how Clark Gregg balances all his different roles in the Marvel universe.
Due to the amount of graphics and images included in Superhero Bits, we have to split this post over THREE pages. Click the link above to continue to the second page of Superhero Bits.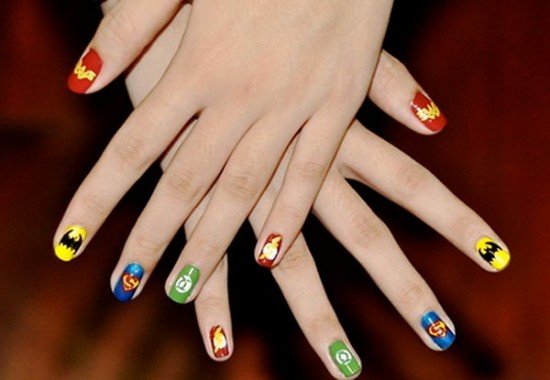 Superheroes (via Fashionably Geek) features a lovely set of superhero nails.The Spidey Project, a comedy play, still has performances happening in Los Angeles. Get more info here.
How can Marvel screw up The Avengers? It's Just Some Random Guy shows you.
Den of Geek did a fantastic interview with Joss Whedon about all things Cabin in the Woods and Avengers. Here's just a small sample of the interview discussing his process, sequels and much more. Thanks to CBM for the heads up:
Well, the first part of [the writing process] is just extraordinary fun, which is "What would these characters say to each other? how would they define themselves?" And I got to spend a few weeks just floating in that o-zone, "what if we did this?" and "ooh!"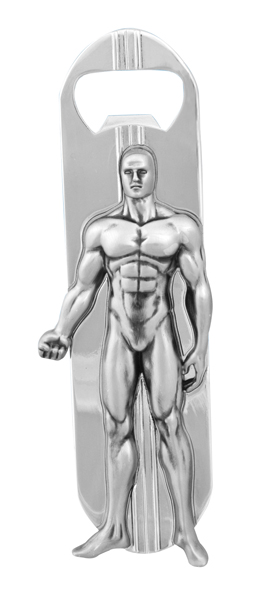 Use the Silver Surfer to open your bottles, thanks to Nerdalicious.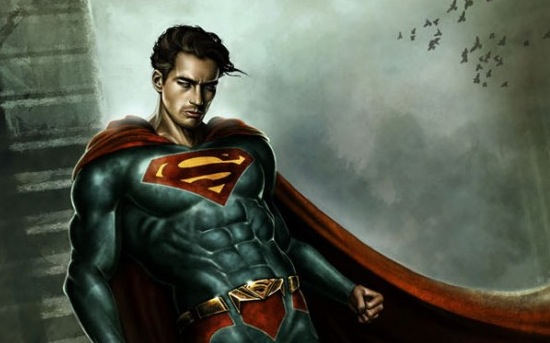 Head to Cool Vibe to see the full, huge remainder of this Superman portrait by Whiley Dunsmore.
Stuntman Troy Brenna spoke to Comicus.it about doubling Mark Ruffalo as the Hulk:
The director Joss Whedon wanted realistic movements, not exaggerated cartoon type movements. Mo cap was the best way to capture the Hulk in a somewhat "normal" transformation from Bruce Banner to the big green guy.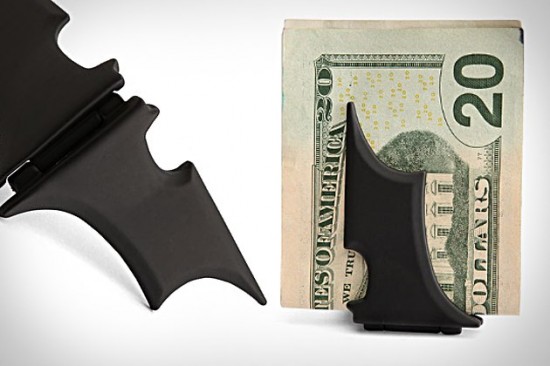 I feel like I've seen this before, but, I'm going to post it anyway because it's awesome. Head to ThinkGeek via Uncrate.
Stunt man Mark DeAlssandro spoke to Action Fest (via CBM) about his work in The Dark Knight Rises and The Amazing Spider-Man. Minor spoilers abound.
Due to the amount of graphics and images included in Superhero Bits, we have to split this post over THREE pages. Click the link above to continue to the third page of Superhero Bits.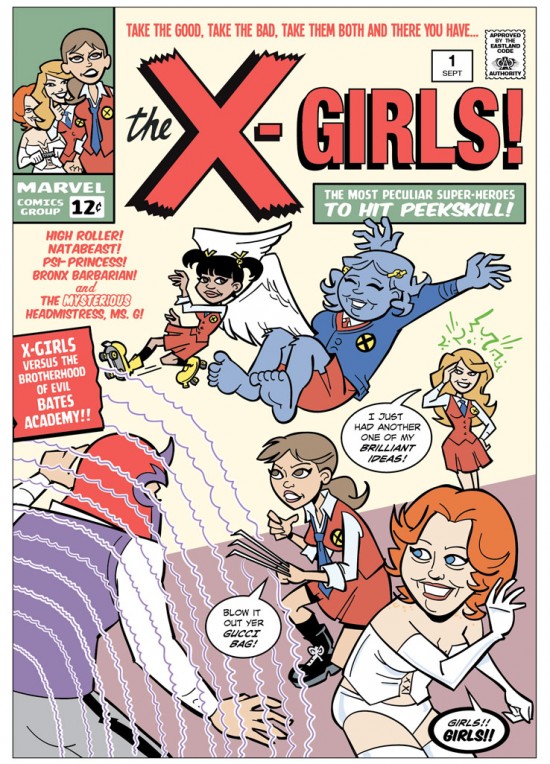 What if Professor X started an all girls school? Comic Book Resources posted this art by Bill Walko.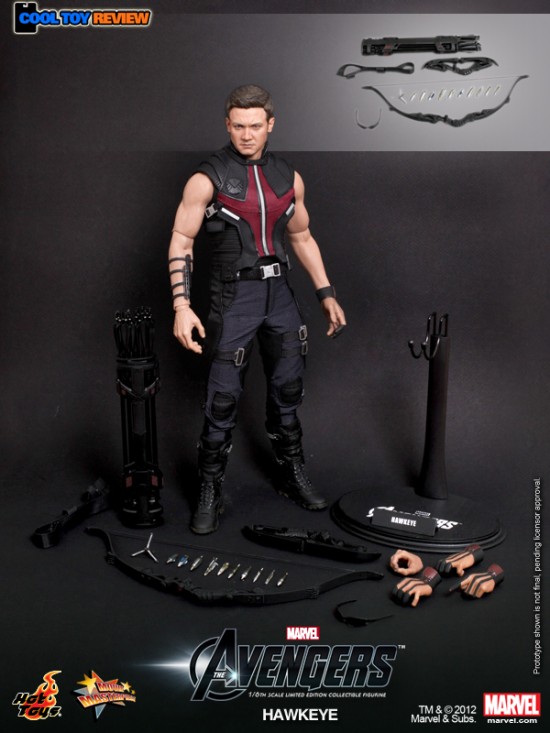 Hot Toys Hawkeye. Drooooooool. Thanks to Cool Toy Review.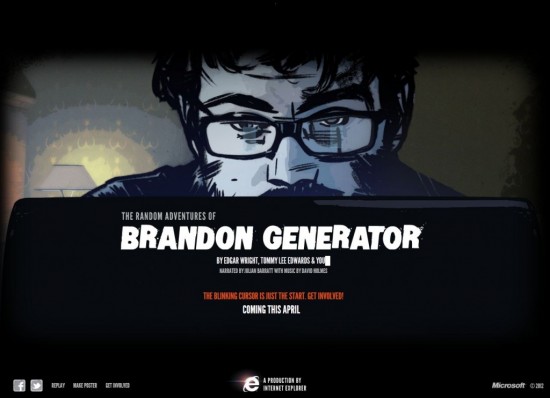 An Edgar Wright Comic Book? Yes Please. Head here to read about Brandon Generator.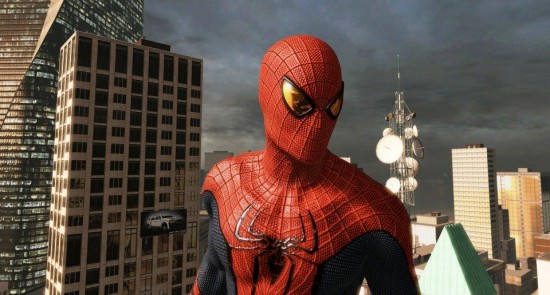 This is a new screenshot from The Amazing Spider-Man video game from its Facebook page. Whoa.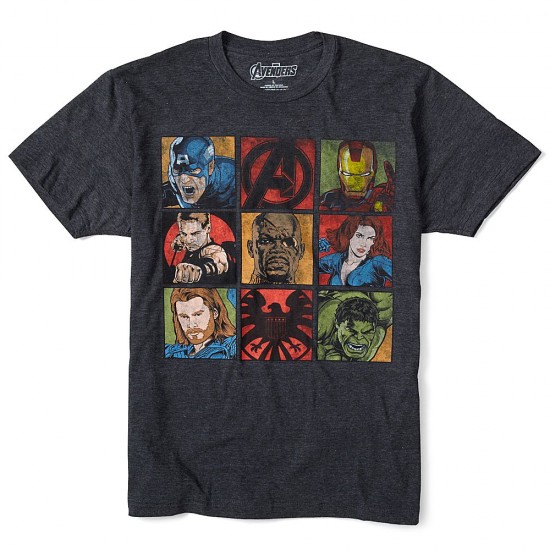 Comic Book Movie found a huge amount of Avengers t-shirts at JCPenney.