Paul Feig And Colin Firth May Be 'Untouchable;' Director Also Making UK TV Show 'Ronna & Beverly'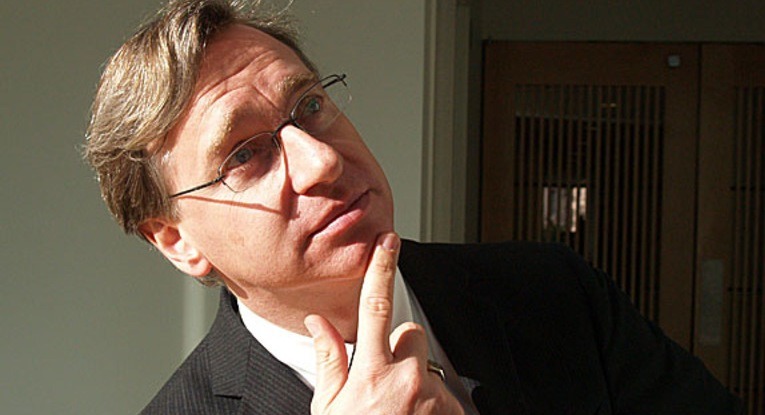 It's been a busy day for Freaks & Geeks and Bridesmaids director Paul Feig. In the wake of the runaway success of Bridesmaids, the director looked at a few different projects, and was set to make the third Bridget Jones film before walking away from the project thanks to indecision on the script side.
But today there is word that he's going back to TV in the UK, and has a new feature project set in the US. The show is a version of the stage production Ronna & Beverly, and the feature is a remake of the French film The Intouchables, which will star Colin Firth.
Let's do the show first: Sky Atlantic HD will finance and broadcast the mock talk show Ronna & Beverly, in which "two fifty-something Jewish American mothers ask blunt questions of real guests and offer advice they probably don't need." Jon Hamm and Stephen Mangan are some of the first guests, with the title hosts played by Jessica Chaffin and Jamie Denbo, who reprise their roles from the stage production.
Feig told Deadline "the show is Ab Fab meets everyone's obnoxious parents who ask horrifying questions," noting that they once shot a pilot for Showtime that didn't get picked up, and after Bridget Jones didn't work out, the chance to do this came up.
Meanwhile, Variety says that Feig will work with Colin Firth on Untouchable, based on the popular French film that follows "a wealthy aristocrat who suffers a tragic accident that leaves him a quadriplegic. He goes through several caretakers before bonding with a young, troubled caregiver, and the seemingly mismatched duo end up learning a lot from each other."
The Weinstein Company is behind the film; Feig will write as well as direct, with Firth circling the aristocrat role. The film will be produced by Nicolas Duval-Adassovsky, who produced the original film.