Meet The New Bond Girls In The Latest 'Skyfall' Video Blogs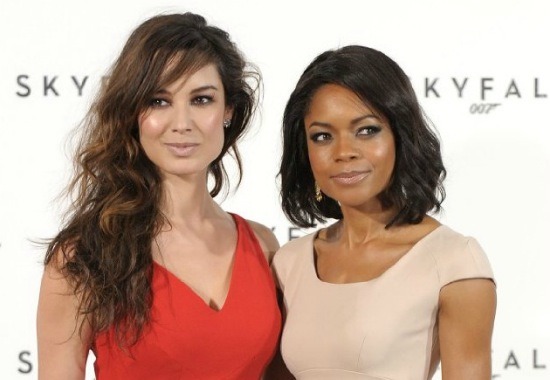 James Bond has it so tough. Not only is he bad ass, rich and handsome, he always has multiple gorgeous women at his side. Sure, a lot of the time those women try to kill him, but that's the price you pay for being a secret agent.
In Sam Mendes' upcoming Bond film, Skyfall, Daniel Craig's James Bond will again have two lovely ladies to interact with. There's Bérénice Marlohe as a woman named Sévérine and Naomie Harris as a field agent named Eve. What's the deal with these two women? You can find out in two new video blogs.
Thanks to 007.com for these video blogs. The first one focuses on Marlohe, a terribly unattractive woman (sarcasm!) whose character is obviously the good one.
And here's the second video centered on Harris, who apparently had just a little bit of fun training for her role.
Nice to get a few little character details in these videos in addition to glimpses of what each actress is bringing to the character. Though, I think it's pretty obvious which one is good, which is bad and who ends up with Bond at the end.
In Skyfall, "Bond's loyalty to M is tested as her past comes back to haunt her. As MI6 comes under attack, 007 must track down and destroy the threat, no matter how personal the cost." It also features Javier Bardem, Ralph Fiennes, Albert Finney and Judi Dench as the primary cast. Release is set in Europe for October 26th, 2012, with the film hitting the US on November 9th.