Zooey Deschanel And Domhnall Gleeson In Talks For 'About Time,' From 'Love Actually' Director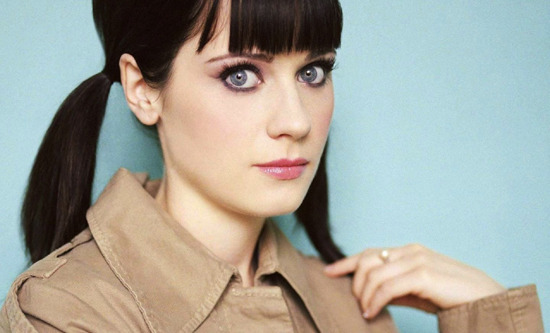 Briefly: Since (500) Days of Summer, Zooey Deschanel has been only two features: Our Idiot Brother and Your Highness, both released last year. Now she'll go back to the big screen with director Richard Curtis (Love Actually, Pirate Radio) and co-star Domhnall Gleeson (Harry Potter and the Deathly Hallows, the upcoming Dredd). The film is a time-travel dramedy called About Time, written by Curtis.
Gleeson would be Tim, a young guy from a time-traveling family. When he is introduced to his calendar-leaping birthright, he tries to make positive changes in situations around him. Dechanel will be Mary, with whom Tim gets involved.
Variety says the film would shoot during Deschanel's hiatus from New Girl, because there just aren't enough time-travel romantic comedies, the trailer release from earlier today notwithstanding. (I'm serious; it seems like such an obvious subgenre that it should explode with new developments every couple years.)