New Image Of A Battered Ryan Gosling In 'Only God Forgives'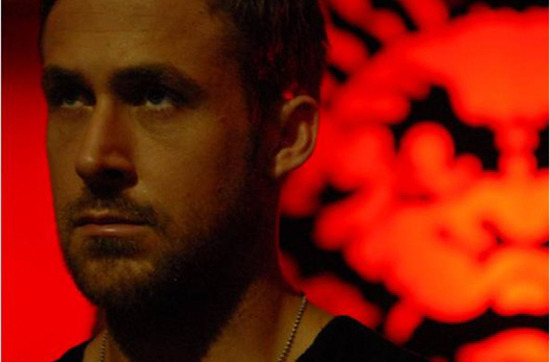 Director Nicolas Winding Refn and actor Ryan Gosling are in Thailand now shooting their follow-up to the 2011 cult hit Drive. The new film is Only God Forgives, a sort of revenge Western set in Bangkok, with Kristen Scott Thomas playing a villainous matriarch.
We've seen one image of Gosling in the film, but it was pretty much just an image of Gosling that could have been sourced from most anywhere – the background is the more interesting bit. (Above.) Now there is a new image of the actor that suggests he really gets his ass handed to him at some point in the film.
Yahoo has this image: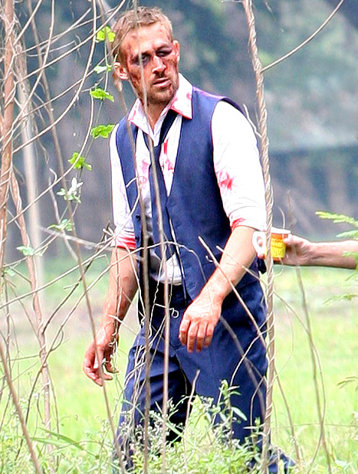 Here's the short synopsis. A much longer one is at the end of the post, but those who don't want to know too much about the film should just stick with this one:
Julian (Gosling) is a former kickboxer and gangster living in Bangkok. When his brother is murdered by a ruthless Thai police lieutenant, Julian is forced to seek vengeance or risk his own death.
Radius-TWC, the digital label of The Weinstein Company, recently picked up the film. We don't know the release plans yet, but I'm very eager to see the results of the second partnership between one of filmmaking's most promising new creative teams.
Bangkok. Ten years ago Julian killed a cop and went on the run. Now he manages a Thai boxing club as a front for a drugs operation. Respected in the criminal underworld, deep inside, he feels empty. When JULIAN's brother murders a prostitute the police call on retired cop Chang – the Angel of Vengeance. Chang allows the father to kill his daughter's murderer, then 'restores order' by chopping off the man's right hand. Julian's mother Jenna – the head of a powerful criminal organization – arrives in Bangkok to collect her son's body. She dispatches Julian to find his killers and 'raise hell'. Increasingly obsessed with the Angel of Vengeance, Julian challenges him to a boxing match, hoping that by defeating him he might find spiritual release... but Chang triumphs. A furious Jenna plots revenge and the stage is set for a bloody journey through betrayal and vengeance towards a final confrontation and the possibility of redemption.