Kenneth Branagh In Talks To Direct Paramount's Jack Ryan Reboot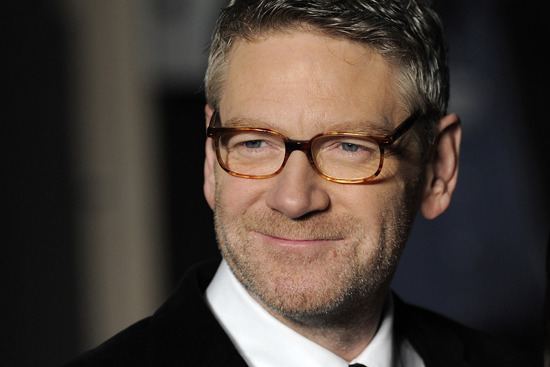 Paramount has spent a couple years trying to engineer a new film based on Tom Clancy's character Jack Ryan, previously seen in films like The Hunt For Red October and Patriot Games, where he was played by Alec Baldwin and Harrison Ford, respectively.
Chris Pine (Star Trek, This Means War) has been attached to play Ryan for quite some time, but the project has gone through a parade of writers, and even with director Jack Bender (Lost) attached, couldn't quite get moving.Bender left the project recently, which left us wondering if it was going to go the way of the Cold War. But now Kenneth Branagh, who last worked with Paramount and Marvel Studios on Thor, is in talks to direct the new Jack Ryan film.Vulture and Variety have the announcement, with Vulture saying the film is actually called Jack Ryan. (We've previously heard provisional titles like Moscow.) The site also has some explanation for the long delay in getting the film off the ground:
We hear that Bender had tired of the endless development born of creative loggerheads over the direction of the film. Pine wanted to make a character-driven espionage movie. The producer, Lorenzo di Bonaventura, wanted to make Jack Ryan into an action movie. Paramount executives wanted to make it a thriller. "And [screenwriter] David Koepp was supposed to sort that all out," laughs one of our own spies, "Good luck!"
Something along those lines is basically what we had been assuming was the problem for some time: no one could figure out what movie they're actually making, hence the long chain of screenwriters and rewrites.
Supposedly David Koepp's new draft has brought a lot of those desires together, and it is, as we've more or less known, a prequel that establishes Ryan anew. More to the point, it is a modern-day story. Regardless of what Koepp has done with the script, Branagh might be a good choice for the movie. Visually I'm not sure he's got the right style, or at least the style I'd expect to see applied to a movie like Jack Ryan, but I do think he has the ability to pull together the various tonal and narrative impulses of star, producer and studio.