'The Dictator' French Trailer: Prepare For Plot Twists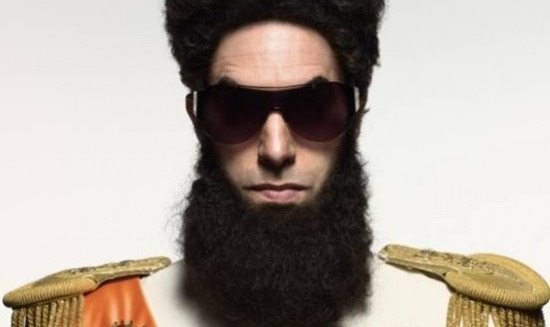 The Dictator, the new film from Borat creator and star Sacha Baron Cohen and director Larry Charles, hasn't had the easiest PR swing so far. The first teaser and trailers for the film were fairly limp, and the best bit of promo we've seen for the film was when Cohen spoke out, in character, against his supposed ban from the Oscars.
Now there is a French trailer for the movie, and it is actually quite funny. Or I thought so, at least. There's a trade-off, however, in that this trailer also reveals a plot point that was obscured in the earlier materials. I think it's a fair trade, as I'll take the laughs over the preservation of plot secrets for a film like this. But if you want to avoid spoilers, click away from this one for now.
We've suspected that The Dictator is in part a riff on Charlie Chapman's The Great Dictator, and this trailer helps make some of the similarities and differences more clear. And it is all the stuff in the character's new like in New York City that looks funny to me — that is, Cohen's classic 'entitled fish out of water' schtick that worked so well in Borat and other projects.
Directed by Larry Charles, The Dictator opens May 11, 2012. Anna Faris, B.J. Novak, Aasif Mandvi, and Jason Mantzouakas also appear. [via FirstShowing]