Superhero Bits: Dark Knight Rises, The Avengers, Hellboy, Spider-Man, Wolverine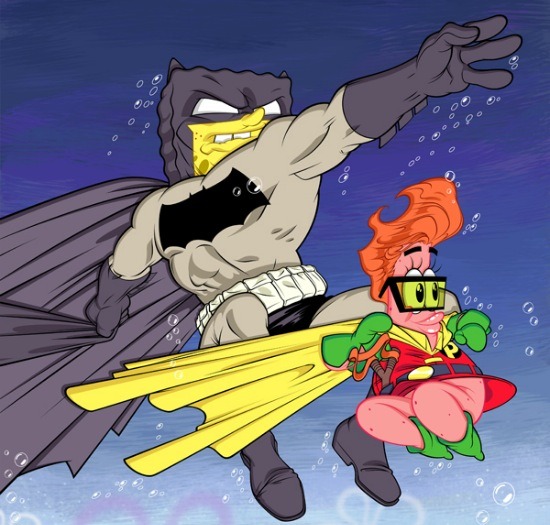 Where did police really pull over Batman driving a Lamborghini? What did Tom Hiddleston have to say after seeing The Avengers? Will The Dark Knight Rises be at San Diego Comic-Con or not? In what scenario would actor Bob Hoskins could have played Wolverine? How would Gotham City advertise for tourism if they were real? Did Joss Whedon take the strength of different Avengers into account? And where have Avengers billboards began popping up? Read about all of this and more in today's Superhero Bits.
James McAvoy spoke to Red Carpet News (via Comic Book Movie) and once again said he has very little idea when X-Men First Class 2 could happen.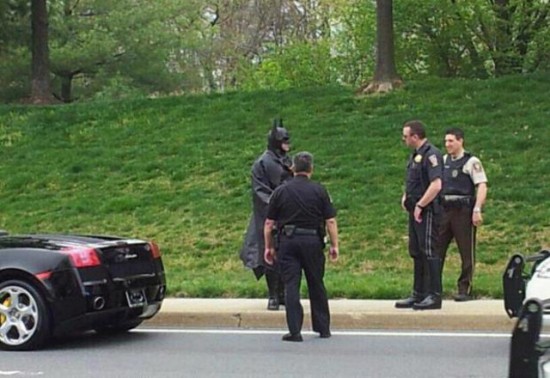 From The Dark Knight, we all know Bruce Wayne drives a Lamborghini. And in Maryland, a guy dressed as Batman really got pulled over for not having a rear license plate on his Lamborghini. Head to CBS (via Geekologie) for the full story and more photos.
When The Avengers is released in India, it'll have a different theme song from the US release. According to The Hollywood Reporter, it's called "Hello And Hero" by Agnee.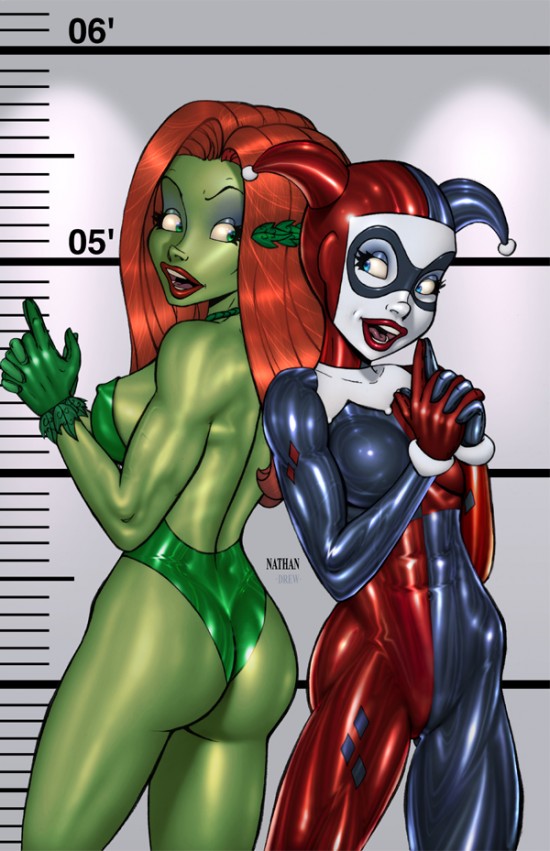 Poison Ivy and Harley Quinn fan art by Nathan Seals, via Geek Tyrant.We Love Fine (via Fashionably Geek) are now selling Marvel Comics polo shirts.
Check out this featurette behind the scenes of Morgan Spurlock's Comic-Con Episode IV: A Fan's Hope via Yahoo Movies.
As I surmised a few weeks back, The Dark Knight Rises will not be at San Diego Comic-Con 2012. Hitfix has the full story.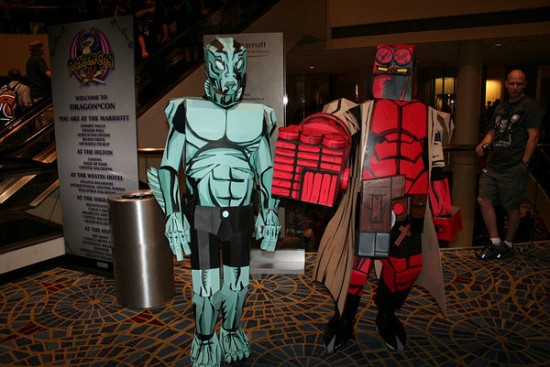 Gotta love unique cosplay, such as cardboard Hellboy and Abe Sapian by Jared Cain (via Super Punch and FG).
Joe Kelly, the original writer of Deadpool, had plenty to say to MTV about the movie that will eventually be made. Here's one quote:
My opinion is that they should just call me up and have me write the damn thing. Cause that goes without saying.
Due to the amount of graphics and images included in Superhero Bits, we have to split this post over THREE pages. Click the link above to continue to the second page of Superhero Bits.
Inventive Thing tattoo over at 9Gag (via FG).
Comic Book Movie talked to Clark Gregg about his role in The Avengers and other Marvel movies.Sci Fi Now (via CBM) talked to Chris Hemsworth about Thor's new look in The Avengers:
I think they did a great job of toning it back a little with the outfits so there was a little bit of a common thread between them. Individually, in their own films they're probably a little flashier. In The Avengers, I removed my cape for some of the scenes, and that was more Thor's casual number.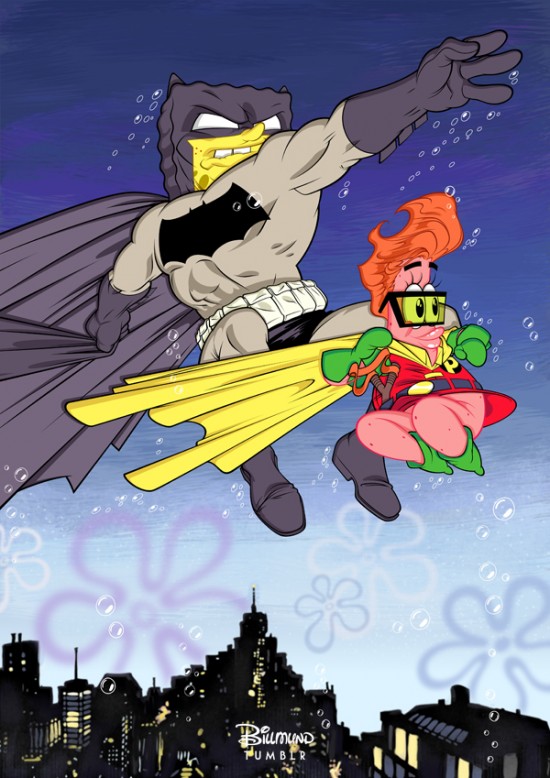 Nice job on this Dark Knight Returns/Spongebob Squarepants mashup by Bill Mund via Geek Tyrant.
Bleeding Cool reports the Batman XXX porno is getting a sequel, the Dark Knight XXX.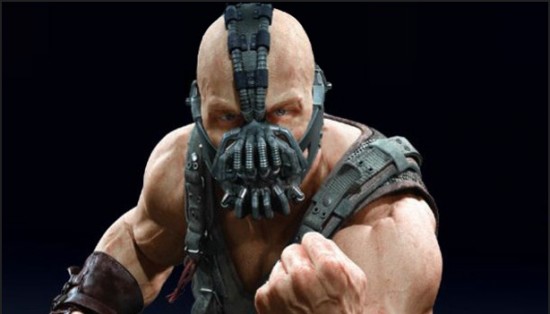 WhatCulture posted some photos of Dark Knight Rises standees, like Bane above, that will go on sale in the coming months.Bob Hoskins as Wolverine? Angela Bassett as Storm? It might have happened, with James Cameron at the helm, if this IO9 article is correct.
Due to the amount of graphics and images included in Superhero Bits, we have to split this post over THREE pages. Click the link above to continue to the third page of Superhero Bits.
An Avengers pizza commercial posted with a few other videos on Bleeding Cool.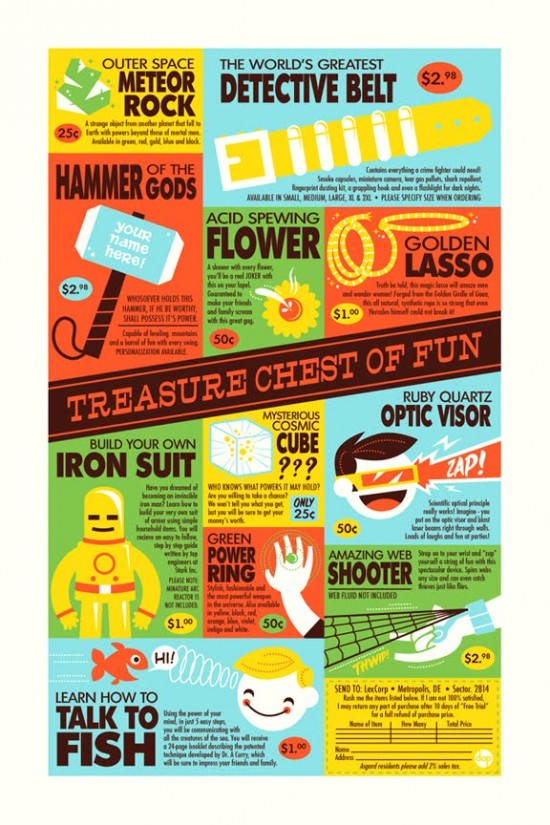 We posted a tease of this a few weeks back and now artist Dave Perillo has posted the full piece called "Treasure Chest of Fun" for a show at the Ltd Gallery in Seattle, WA.
Marvel bigwigs Jeph Loeb and Joe Quesada talked to Collider about the Ultimate Spider-Man TV show. It's a long, in-depth interview.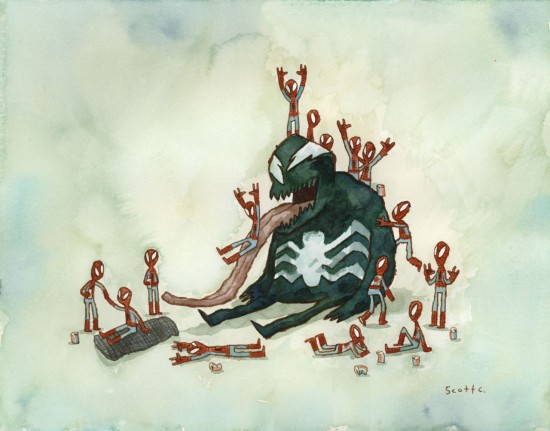 Here's another piece of art from the Seattle show. It's called The Spidermen by /Film favorite Scott Campbell.
The Superman lawsuit it getting hot and heavy and the Hollywood Reporter has the latest update that could decide the fate.
Awkward Spaceship made this Gotham City tourism video.
Those superhero girls love posing in impossible positions showing off their curves. Check out a full list at The Geek Twins.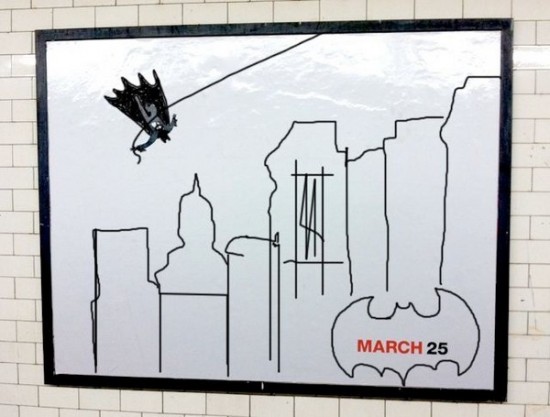 People have been having a lot of fun with the promos for Mad Men season 5 and here's just one via Ranker (thanks to Nerd Approved).
Joss Whedon spoke to Total Film (via CBM) about how detailed he had to get when thinking about The Avengers:
If this guy hits someone, he falls down. If this guy hits someone, he flies backwards. Its very complicated.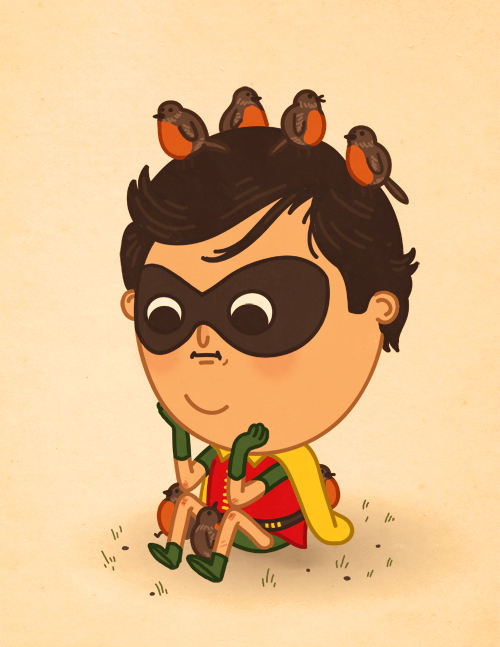 Artist Mike Mitchell has a new show going up in Los Angeles next week and here's one of the pieces. Robin, obviously.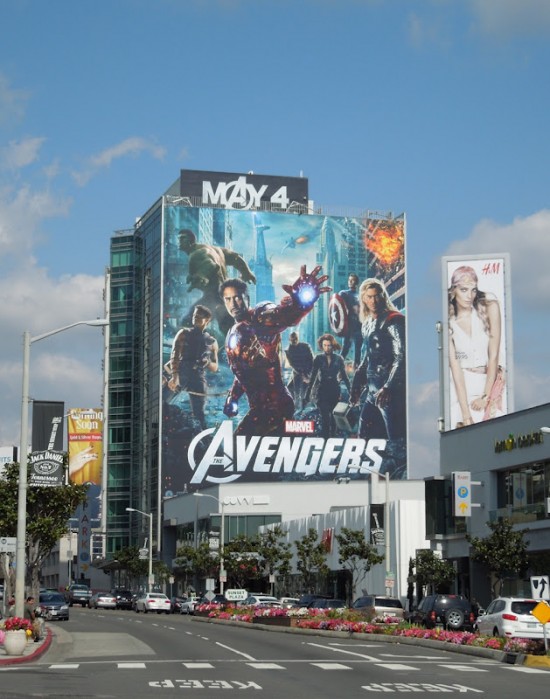 Avengers billboards have started to pop up in Los Angeles. Thanks to CBM.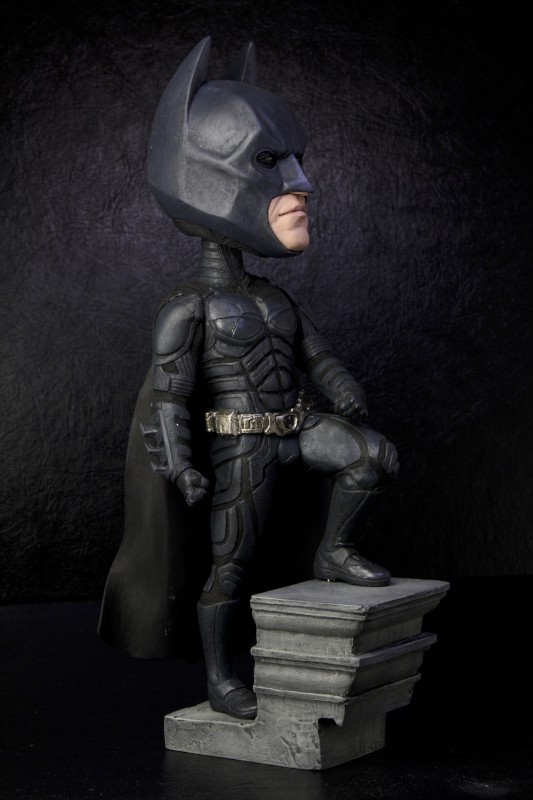 Cosmic Book News (via CBM) has a bunch of great photos of Dark Knight Rises bobbleheads.Tom Hiddleston has seen The Avengers. Watch his reaction via Comic Book Movie.