VOTD: The Cameo-Crazy Return Of 'Tenacious D'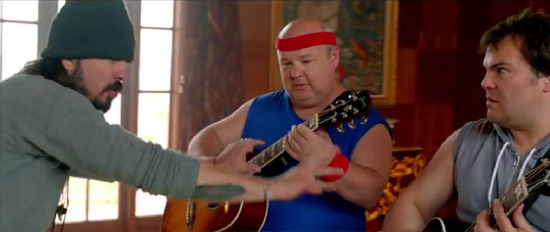 Jack Black and Kyle Gass' comedy sketch duo / band / meta-project Tenacious D has been quiet since around 2008, after the relative failure of their film Tenacious D in The Pick of Destiny. For the past couple years both guys have said that a new record would be forthcoming, and now Rize of the Fenix is on the way.
To celebrate the return of the D, the duo put together a short film chronicling the failure of the feature film, and the trouble-plagued days that followed. It stars off slow, but then Val Kilmer shows up to give it a boost of energy, and then the thing takes off into a cute Rocky III-style training montage that makes me want to throw The Complete Masterworks DVD in the player for the first time in years.
Check out the return of the D in To Be the Best below.
Here's a little preview of the album's title track:
[Chud]