Sequel Bits: Men In Black 3 Alien Photos, Asylum Greenlights Mega Shark Vs. Mecha Shark, Jonathan Liebsman Talks Wrath Of The Titans And Battle: LA Sequels, Hammer Working On Woman In Black Follow-Up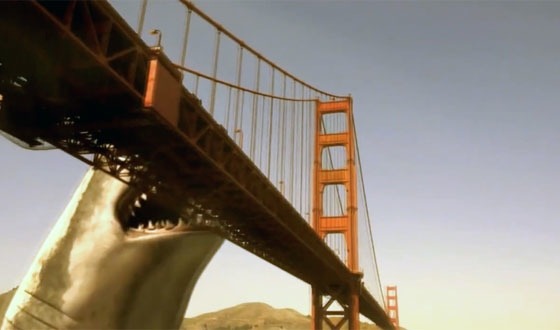 After the jump we have a ton of new sequel news bits including:
A first look at some of the new Men in Black 3 Aliens
Asylum Greenlights Mega Shark vs. Mecha Shark, the third film in their Mega Shark vs. monster series.
Jonathan Liebsman talks about the possibilites in Wrath of the Titans and Battle: Los Angeles Sequels
Hammer Working on a follow-up to The Woman in Black
All this and more, after the jump.
Meanwhile the mockbusting guys at Asylum are gearing up to make Mega Shark vs. Mecha Shark, the third in their Mega Shark vs. monster film series which began with Mega Shark vs. Giant Octopus and continued in Mega Shark vs. Crocosaurus. The third film begins when "the government releases the top-secret Mecha Shark to defeat the franchise's popular monster in a fierce battle that threatens the planet."
When interviewed at the Empire Awards, Producer/screenwriter Jane Goldman revealed that Hammer is developing a follow up to The Woman in Black which would have some kind of loosely-associated story. It seems she was approached to pen the screenplay, but her schedule is too busy at the current moment.
She's currently developing a bunch of projects with Matthew Vaughn including the X-Men: First Class sequel. While she didn't reveal much, she guarenteed that Vaughn's "good luck charm" Jason Flemyng (who played Azazel in the original film) would somehow be a part of the follow-up.
When Collider asked Wrath of the Titans director about the possibility of a sequel, Jonathan Liebsman responded:
"I loved working on the movie, it's up to them. To work with Sam and Liam [Neeson] and Ralph [Fiennes] it was honestly an honor for like an idiot like me, so I loved it. And the crew was exceptional, the amount of talent we were working with on the crew side of things [was great]."
He also provided an update on a possible sequel for Battle: Los Angeles:
We've just started the script now. So thats where we are. And just because I don't want the studio to get pissed at me, so I'm not sure what I can or can not say. But whats exciting is it sounds like the budget will be just as big — they're gonna make it an event.
StarkIndustries (via: CBM) has photos of the aliens we will see in Men in Black 3: