New Images: Will Ferrell In 'The Campaign,' Russell Crowe In 'Les Miserables,' Tom Hardy And Shia LaBeouf In 'Lawless,' Sharlto Copley In 'The Europa Report'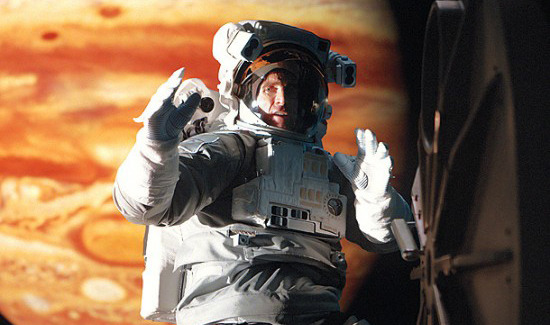 This weekend EW dropped a bunch of first-look official images from upcoming films. It's a diverse crop, but three big debuts stood out: a shot of Will Ferrell and Zach Galifianakis in the political campaign comedy The Campaign (once called Dog Fight), a space-suited Sharlto Copley in the indie The Europa Report, and the first official shot of Shia LaBeouf and Tom Hardy in John Hillcoat's Lawless, formerly known as The Wettest County in the World, and The Wettest County.
Check out all those pics below, along with an on-set snap of Russell Crowe costumed as Police Inspector Javert in Tom Hooper's new adaptation of Les Miserables.
First up is The Campaign. The film follows Ferrell and Galifianakis as rival politicians in a South Carolina congressional election. Jay Roach directs, and the film opens on August 10. I'm hoping to see Ferrell and Galifianakis really run with this one; it would be a treat to see the two properly spar in high-energy mode. The Campaign also stars Jason Sudeikis, Dylan McDermott, Brian Cox, John Lithgow and Dan Aykroyd.
Then there is The Europa Report, of which we know relatively little. It features Copley, Michael Nyqvist (The Girl With the Dragon Tattoo, Mission: Impossible – Ghost Protocol) and Romanian actress Anamaria Marinca. The film just wrapped in New York, and is about "a six-person team of astronauts from various international space stations who are sent by a private sector corporation to be the first manned mission to Jupiter's fourth moon."
The film was referred to as Europa when word of Copley and Nyqvist's casting came out of TIFF last year. It was scripted by Philip Gelatt, and Ecuadorian director Sebastian Cordero directed, with Pan's Labyrinth production designer Eugenio Caballero is handing that duty on the film.
Copley told EW,
You're playing weightless, but we have very heavy space suits...It's probably the most challenging thing I've had to do.
We've been following John Hillcoat's Lawless for some time now, and reported on its title change last week. The film, based on Matt Bondurant's novel The Wettest County in the World and scripted by Nick Cave, also stars Mia Wasikowska, Jason Clarke, Gary Oldman, Guy Pearce, Dane DeHaan, and Jessica Chastain. It opens August 31. We've seen some set photos, but the one above is among the first official pics of Hardy and LaBeouf.
Here's the rundown of the book:
In 1928, a pair of thieves accost Bondurant's real life great-uncle Forrest at his Franklin County, Va., restaurant. They're after a large cache of bootlegging money and end up cutting Forrest's throat. The story of his survival and his trek to a hospital 12 miles away has taken on mythical proportions by the time Sherwood Anderson arrives in Franklin County in 1934 to research a magazine piece on the area's prolific moonshiners. Soon after Anderson's arrival, two anonymous men appear at the same hospital, one with legs meticulously shattered from ankle to hip, the other one castrated, with the by-products of the deed deposited in a jar of moonshine. The arc of the story lies between the attack on Forrest and that on the two men.
Finally, the pic of Russell Crowe in Tom Hooper's follow-up to The King's Speech compliments the set pic we recently saw of Hugh Jackman in character. Les Miserables also stars Anne Hathaway, Amanda Seyfried, Sacha Baron Cohen, Eddie Redmayne, Aaron Tveit, Samantha Barks, and Helena Bonham Carter. It opens on December 14th. [image via The Daily Telegraph]
Here's the official synopsis for Les Misérables:
Set against the backdrop of 19th-century France, Les Misérables tells an enthralling story of broken dreams and unrequited love, passion, sacrifice and redemption–a timeless testament to the survival of the human spirit. Jackman plays ex-prisoner Jean Valjean, hunted for decades by the ruthless policeman Javert (Crowe) after he breaks parole. When Valjean agrees to care for factory worker Fantine's (Hathaway) young daughter, Cosette, their lives change forever.