'Midnight Run 2' Getting New Screenwriters And A New Director: Brett Ratner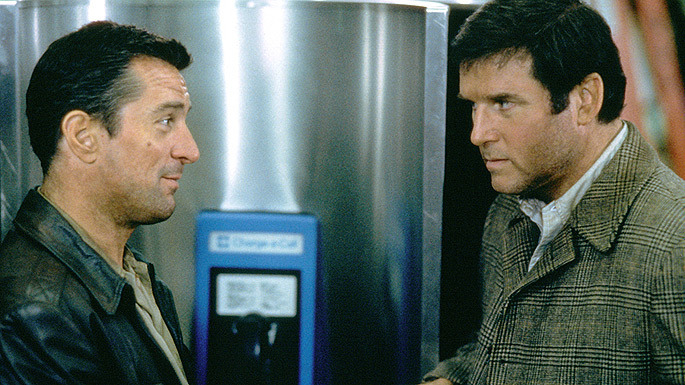 Two years ago we started to hear that Robert De Niro might reprise his role from the Martin Brest-directed suspense comedy Midnight Run, in which De Niro played a bounty hunter on the trail of a mob accountant (Charles Grodin). There were a lot of questions, chief among which was "why?" Midnight Run is a lively, entertaining movie, but not one that ever demanded a follow-up. Not to mention that Grodin has basically retired from acting.
Soon we heard that, in addition to De Niro, Grodin would be open to doing the film if it didn't take him far from home, and Martin Brest might even return.
Well, that's not quite what is happening. While Grodin's participation remains uncertain, Brest is almost certainly not going to direct, because Brett Ratner is in talks to take that job.
Deadline says that David Elliot & Paul Lovett (G.I. Joe: The Rise of Cobra, Four Brothers) have been hired to rewrite the script that Tim Dowling was hired to write in 2010. And Ratner is in talks to make the movie. We heard at one point that the script might involve De Niro's character running down the son of Grodin's character from the first film. That could leave the door open for Grodin to return, but wouldn't demand too much of him.
There's a certain sense to looking to Ratner to make this movie, as he's done very successful combative-buddy comedies in the Rush Hour series. But even though most of De Niro's comic appearances on screen have been roughly of the caliber many people associate with a Ratner movie (i.e.: very broad) this still doesn't seem like the right choice. (And I'm not even resolutely anti-Ratner; I think that MTV movie might be a great project for him, and Tower Heist had its high points.)
Mostly I'd like to see this not happen. Midnight Run stands as a really fun, well-made movie. It's a great example of letting things be what they are. No need to elaborate on it. Well, it was an example of that.
Ratner is also trying to put together a new Hercules movie, with The Rock in the lead. We don't know which of these is more likely to shoot first.