Casting Bits: Jessica Biel In 'Alfred Hitchcock And The Making Of Psycho', Anthony Head In 'Percy Jackson & The Olympians: The Sea Of Monsters'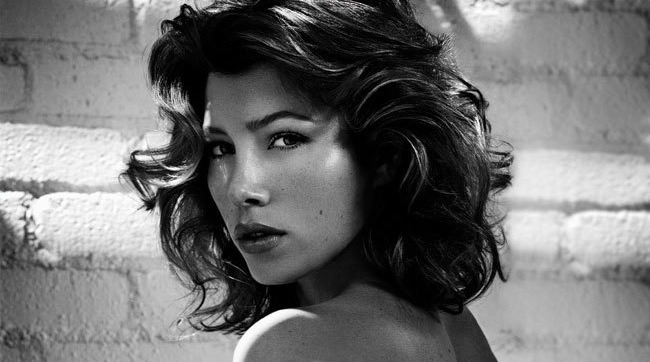 While it remains to be seen whether Anthony Hopkins in Sacha Gervasi's Alfred Hitchcock and the Making of Psycho does any better at capturing the Hitchcock resemblance than Toby Jones does in Julian Jarrold's The Girl, what's clear is that the former will be surrounded by quite a high profile cast. Jessica Biel has just beat out several other actresses to land the role of Vera Miles, who played Lila Crane in Psycho. She joins a roster that also includes Scarlett Johansson and James D'Arcy as Psycho stars Janet Leigh and Anthony Perkins, and Helen Mirren as Hitchcock's wife Alma Reville.
Gervasi is directing from a script by John McLaughlin and Tom Thayer, who adapted it from Stephen Rebello's nonfiction tome of the same title. I expect the title will change at some point, since the current one sounds more appropriate for a documentary than a narrative feature, but that's what they're going with for now.
Biel is currently filming Emanuel and the Truth about Fishes, and will next be seen in Len Wiseman's remake of Total Recall. Shooting on Alfred Hitchcock and the Making of Psycho is scheduled to begin next month. [Deadline]
After the jump, Nathan Fillion is joined by another Joss Whedon alum in Percy Jackson.
Head replaces Pierce Brosnan, who previously played the role in Percy Jackson & the Olympians: The Lightning Thief. In the Percy Jackson universe, Chiron runs a facility called Camp Half-Blood that serves as a training ground for young demigods.
Logan Lerman is set to reprise his title role from the first film, along with returning stars Alexandra Daddario and Brandon T. Jackson. The Sea of Monsters opens March 26, 2013. [THR]