'Death Of A Superhero' Trailer - Starring The Moppet From 'Love Actually' And A Normal-Looking Andy Serkis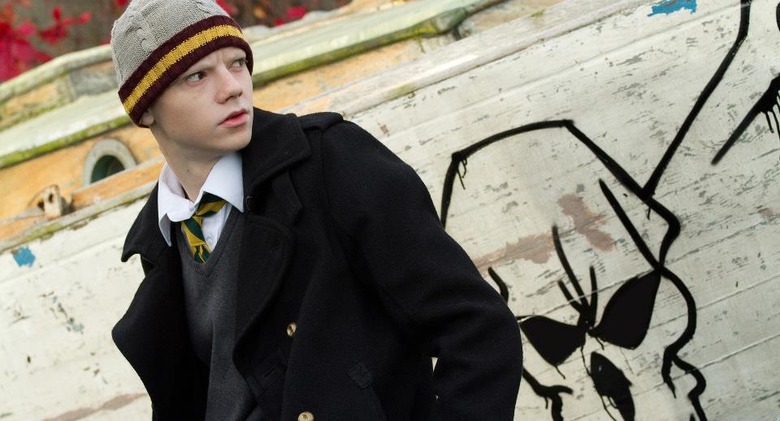 Ready for another teen cancer movie? Ian Fitzgibbon's Death of a Superhero stars Thomas Brodie-Sangster (that moppet from Love, Actually, all grown up) as Donald, an aspiring comic book artist who's diagnosed with leukemia. Aisling Loftus plays the requisite love interest who gives him something to live for, and Andy Serkis his therapist. That's actual, live-action, normal-human-faced Andy Serkis, sans CG or mo-cap. Imagine that! Watch the trailer after the jump.
[via Movieline]
In a lot of ways, Death of a Superhero looks like your standard teen-cancer flick, down to the shot of the sick kid and the love interest merrily zipping along on a motorcycle. But the comic book angle adds some visual interest, especially when the drawings seem to come alive, and I've heard good things about the lead performances from Brodie-Sangster, Serkis, and Loftus. (Check out this highly positive Variety review from last year's TIFF.) At the very least, Death of a Superhero looks like a fresher take on the premise than, say, Dakota Fanning and Jeremy Irvine's Now is Good.
Death of a Superhero hits VOD April 18 before getting a limited theatrical run in Seattle starting May 4. Or, if you're heading to New York for the Tribeca Film Festival, you can catch it there.
Official synopsis (via Facebook):
Donald is a teenager with extraordinary artistic talents. His future as a graphic novel artist should be bright. As his life is consumed by fantastic daydreams, Donald soon discovers that a very real enemy is trying to kill him. With an unorthodox psychologist teaching Donald to find the light in life in an otherwise dark world, DEATH OF A SUPERHERO tells the story of discovering life, love, and death in this exceptionally honest portrayal of a teenage boy facing his own mortality.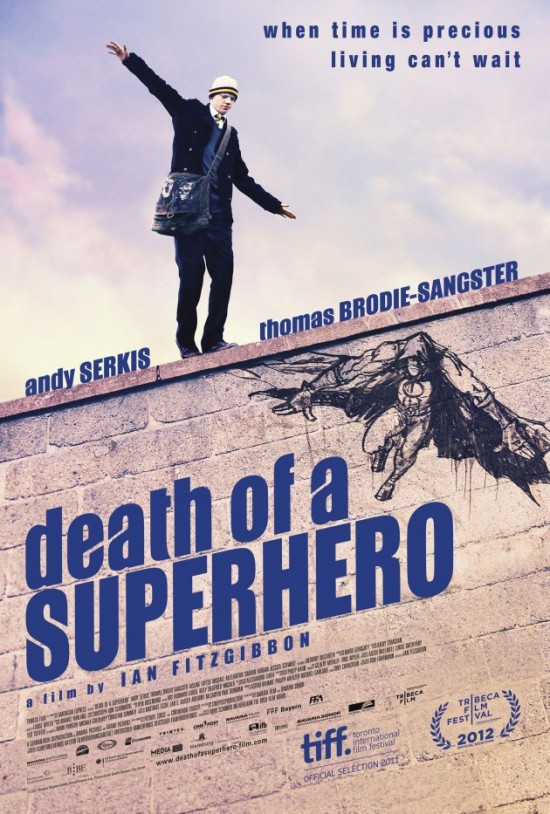 [poster also via Movieline]