Page 2: Mission Impossible, Hunger Games, Pulp Fiction, Scott Pilgrim, Twilight Zone, Ghostbusters, Jaws, Back To The Future, Harry Potter, John Carter, Mad Men, Human Centipede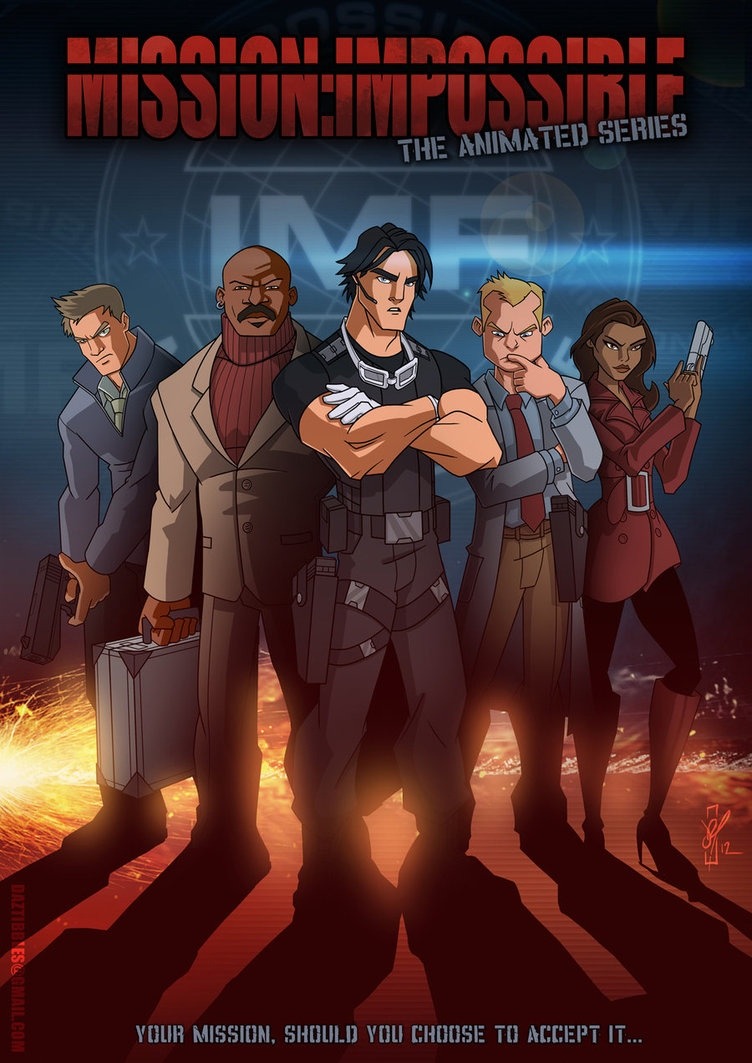 What is Page 2? Page 2 is a compilation of stories and news tidbits, which for whatever reason, didn't make the front page of /Film. After the jump we've included 58 different items, fun images, videos, casting tidbits, articles of interest and more. It's like a mystery grab bag of movie web related goodness. If you have any interesting items that we might've missed that you think should go in /Film's Page 2 – email us!
Header Photo: Darren "Daz" Tibbles imagines Mission: Impossible – The Animated Series
Kevin Smith talks to NPR about Leaving Filmmaking
Teens React to The Hunger Games
Why Prometheus is a terrible name for a starship.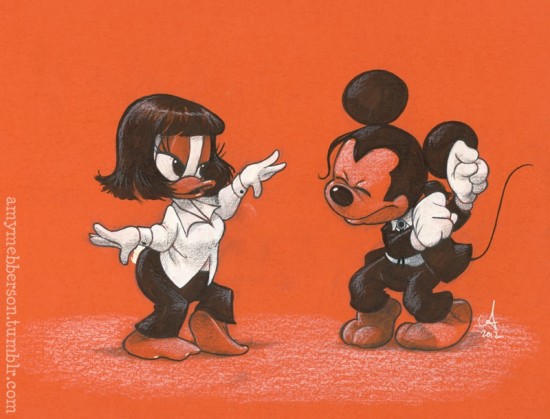 Pulp Fiction/Mickey Mouse mash-up by Amy Mebberson
MoviePool explains 4 ways to fix the Oscars.
Watch Mike Relm's The Scott Pilgrim Remix
AM lists the Top 10 Spontaneous Dance Numbers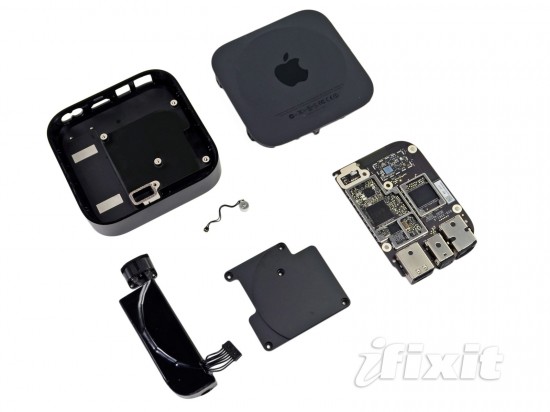 Third-Gen Apple TV Gets Gutted, Sports Some Unexpected Internals
PopMatters lists The 10 Greatest Human Hunting Films of All Time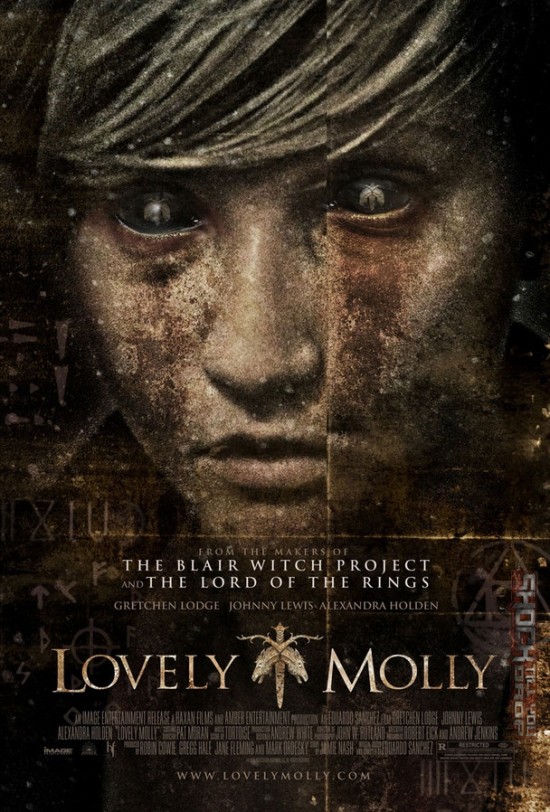 Shock premieres the poster for Blair Witch Project co-creator Eduardo Sanchez's Lovely Molly.
Roger Ebert wonders if the MPAA really believe that kids haven't heard the 'F' word?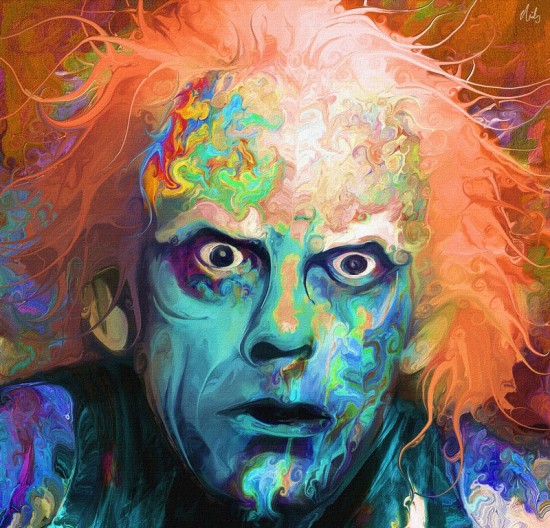 Nicky Barklacreates Rainbow-infused portraits of pop culture characters, including this one of Doc Brown from Back to the Future.
Erin McCarthy at Popular Mechanics lists 2012 SXSW Movies You Need to See.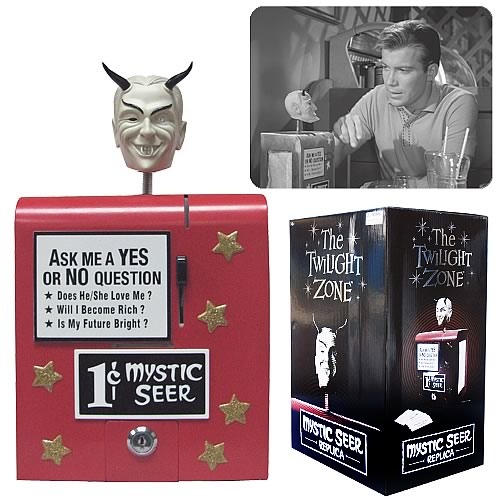 The Twilight Zone Mystic Seer Replica
FlavorWire lists 10 Sex Symbols from the '60s and the Movies That Made Them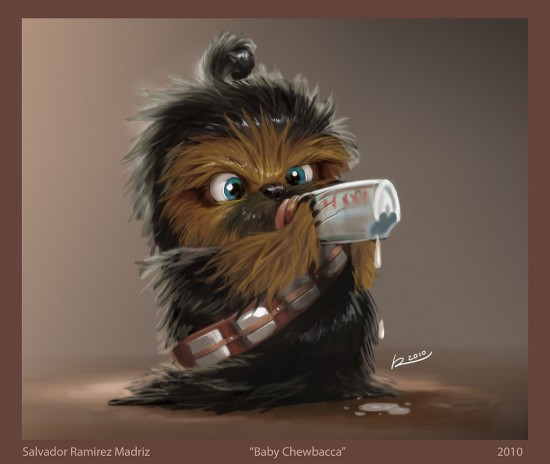 Baby Chewbacca Illustration by Salvador Ramirez Madriz
Kathy Bates To Play The Ghost Of Charlie Harper On CBS' Two And A Half Men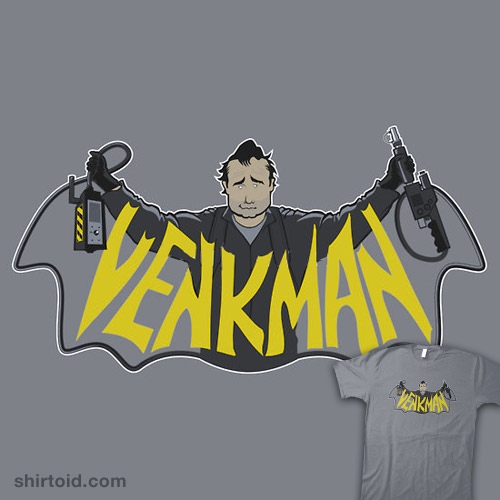 "Venkman, Ph.D." t-shirt
The Hunger Games Pre-Sells Over 1M Tickets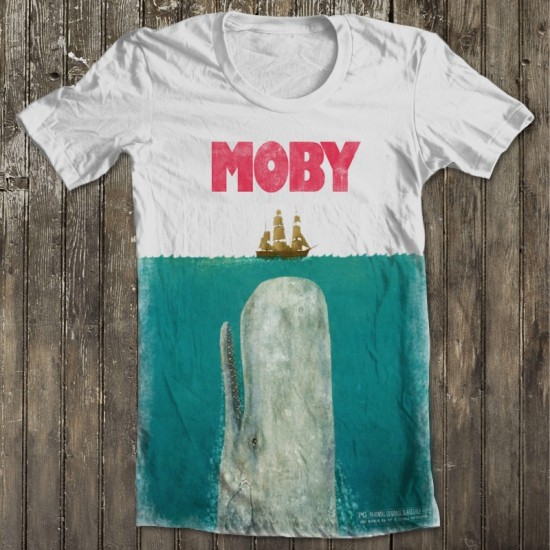 JAWS-inspired Moby Dick poster t-shirt design.
President Barack Obama told Adrian Grenier he would make a cameo in the Entourage movie.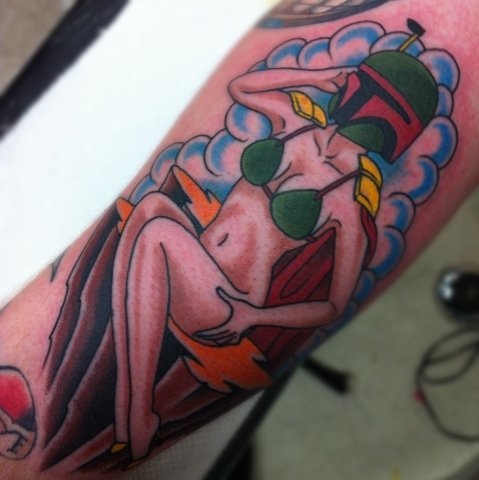 Boba Fett Pin-Up Girl Tattoo
Idris Elba will play Nelson Mandela in LONG WALK TO FREEDOM; Production Begins in May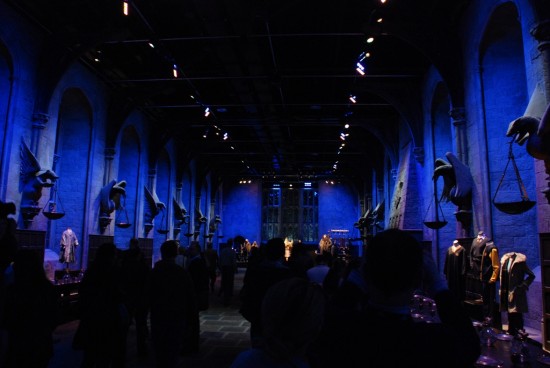 Disneyandmore has a photo-filled report from the Harry Potter Studio Tour.
The Walking Dead Finale Draws 9 Million Viewers, Breaks More Rating Records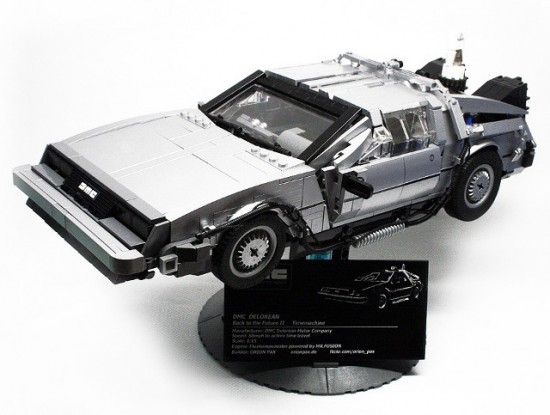 1:15 Scale Back To The Future LEGO DeLorean
Brendan Meyer to Co-star in Disney Channel Movie Girl vs. Monster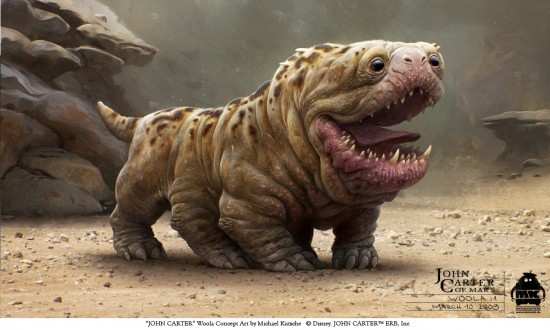 Woola concept art by Michael Kutsche
4 Things Friends With Kids Can Teach Hollywood About Adult Comedy
Watch Jonah Hill come to the Rescue in this deleted scene from The Sitter
Movies.com lists 8 Great ... Kids Behaving Violently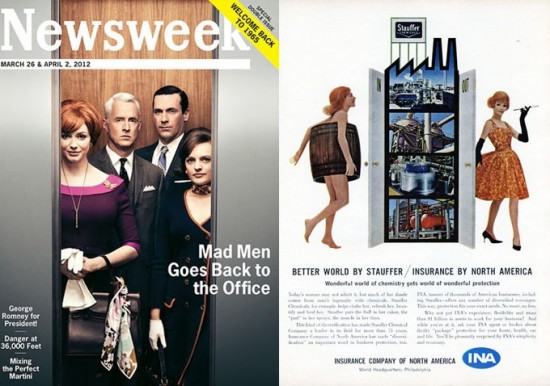 It's 1965 for Newsweek's Retro 'Mad Men' Issue, Complete with Sexist Ads
Nerve lists Five Things That Almost Ruined The Godfather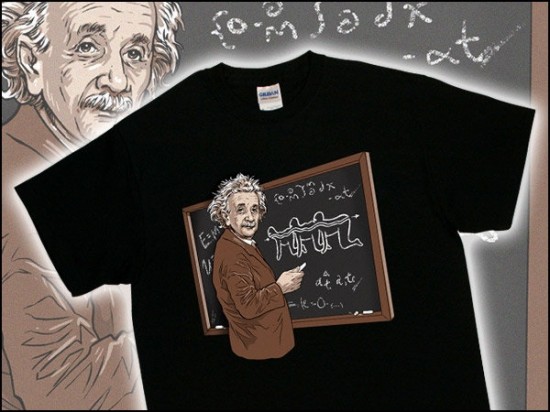 Einstein Works On His Human Centipede Theory T-Shirt
RopeOfSilicon lists the Top Ten Movies Based on TV Shows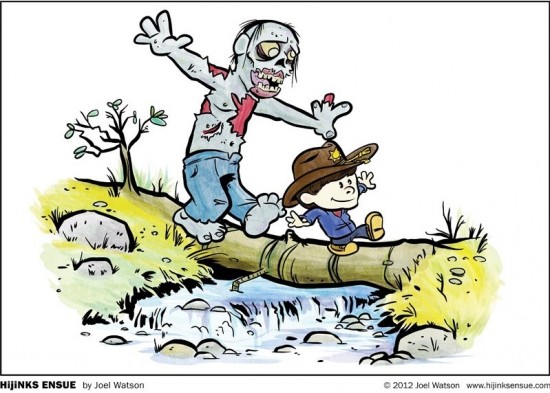 Calvin & Hobbes x The Walking Dead mashup by Joel Watson
The Playlist lists 10 Reasons Why 21 Jump Street Exceeded Expectations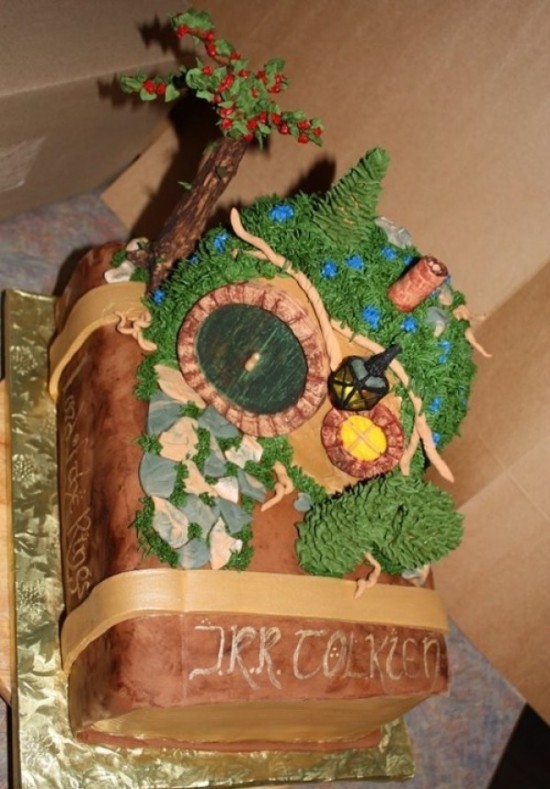 Lord Of The Rings Cake
Paul Rudd is Negotiating to Join Tina Fey's Admission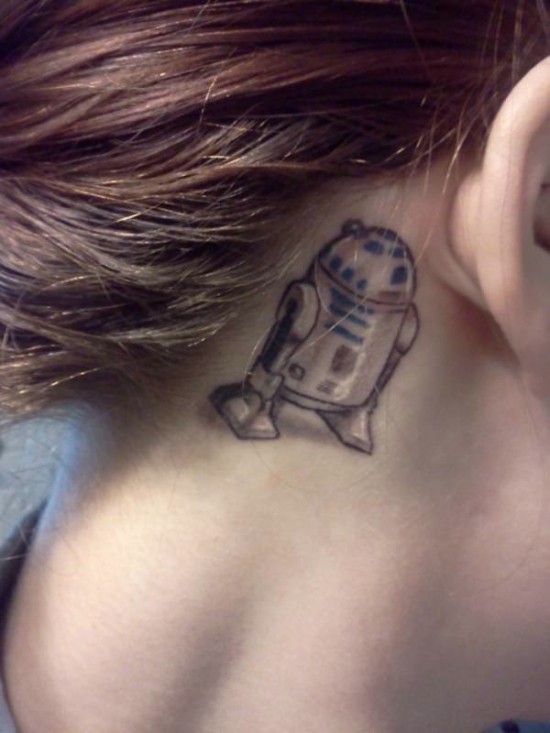 Behind-the-ear R2D2 tattoo
ABC Family Sets Summer Premiere Dates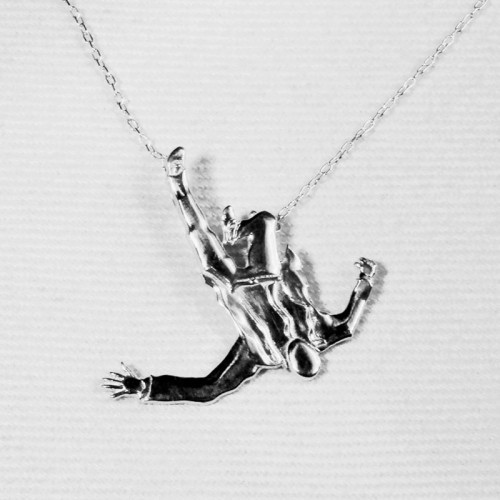 The Draper Series, Mad Men-Inspired Jewelry by Aaron Saucier
MoneySupermarket lists Top 7 Pieces Of Sci-Fi Memorabilia You Can Own
Watch 123Films, An Animated Short That Quizzes Your Film Knowledge
GeekTwins lists 4 Reasons Why Jango Fett Was the Worst Bounty Hunter Ever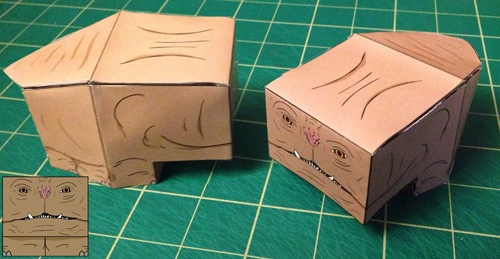 Make a Papercraft Woola
Pajiba lists 20 Facts About Blazing Saddles That Might Leave Your Mind Aglow with Whirling, Transient Nodes of Thought Careening Through a Cosmic Vapor of Invention
Video: Movie Phone Police Aims to Stop Movie Theater Cell Phone Users
Sundance Selects has acquired North American and Latin American rights to Adam Leon's Gimme The Loot, which won South By Southwest festival's grand jury prize for best narrative feature.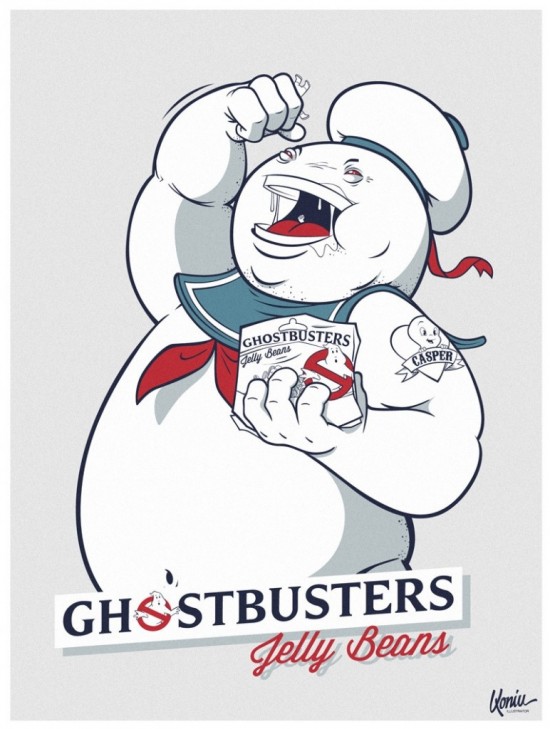 "Ghostbusters Jelly Beans" t-shirt
Tribeca Film to Launch Four Movies on VOD During Tribeca Film Festival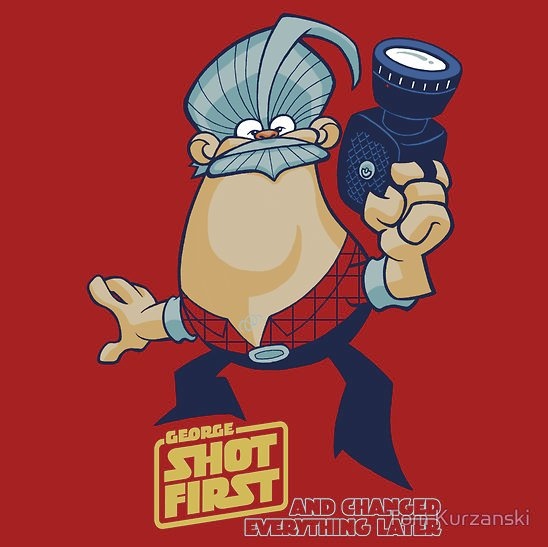 "George Shoots First, Changes Everything Later" t-shirt.
ABC extends iPad app to more devices.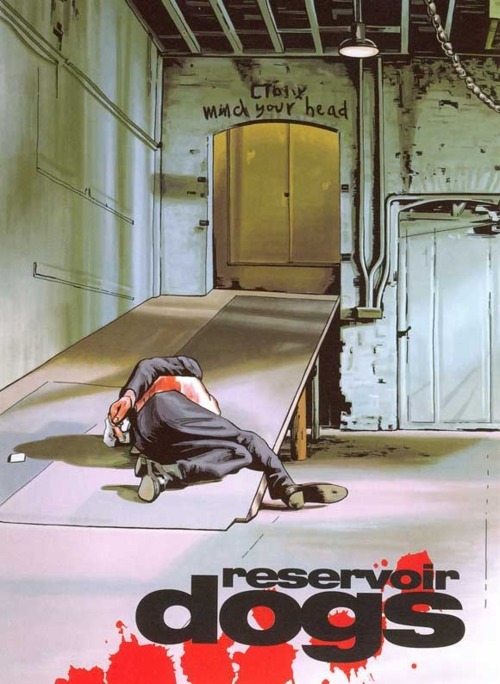 Reservoir Dogs poster
WhatCulture lists 10 Reasons Why James T. Kirk Is Best Star Trek Captain