First Look: Toby Jones As Alfred Hitchcock In 'The Girl'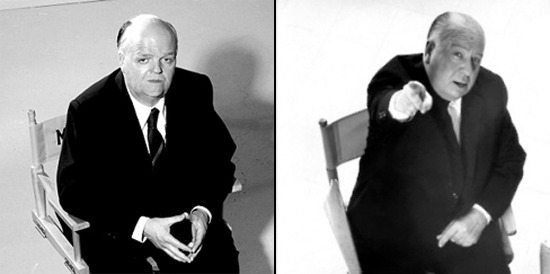 Toby Jones is going to get a bit of good screen time this weekend as Claudius Templesmith in The Hunger Games. (Well, sadly, only a little bit of good screen time.) But we've got a new pic of Jones in one of his next projects: The Girl, a BBC TV movie written by Gwyneth Hughes (Five Days), and directed by Julian Jarrold (Red Riding: 1974).
Jones plays Alfred Hitchcock in an account of the director's turbulent professional and personal relationship between Hitch and model turned actress Tippi Hedren, who starred in The Birds and Marnie. Below is the first image of Jones as Hitchcock and Sienna Miller as Hedren.
The Daily Mail (via The Playlist) has the image, which is clearly meant to suggest one of the well-known promo photos for The Birds, for which Hitchcock plucked Hedren from the modeling world to groom her as a sort of replacement for Grace Kelly, who had left acting for life as the Princess of Monaco.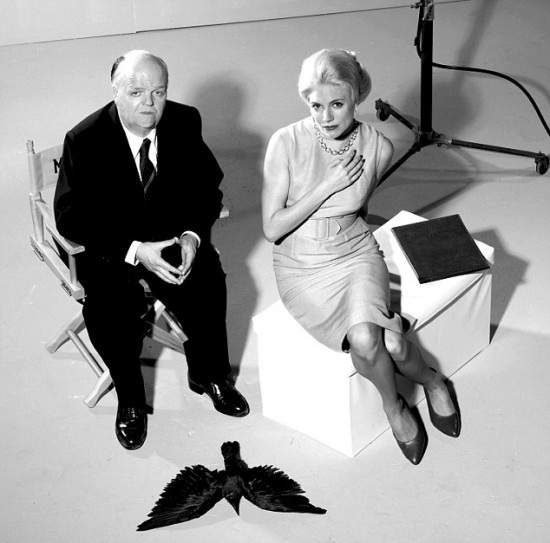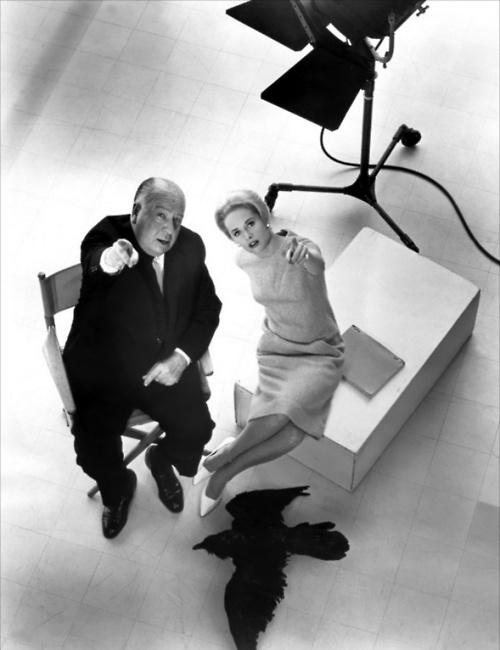 The film also features Imelda Staunton as Alma Hitchcock, and so we'll likely get to see her being rather uncomfortable as Hitch's reported obsession with Hedren develops. The script for The Girl is based in part on interviews with Hedren, so I wouldn't expect this to be the most complimentary portrait of the legendary director. (Though I wouldn't expect it to be exactly a hit piece, either.)
And while Jones is hardly a dead ringer for Hitchcock, he is quite a capable actor, and I imagine that once we see him in motion, and hear his recreation of the director's famous jowly drawl, the impersonation may come together. We don't know when we'll get to see footage, however, and there is no air date set at this point for The Girl.