'Chronicle' Director Josh Trank Signs To Make 'The Red Star'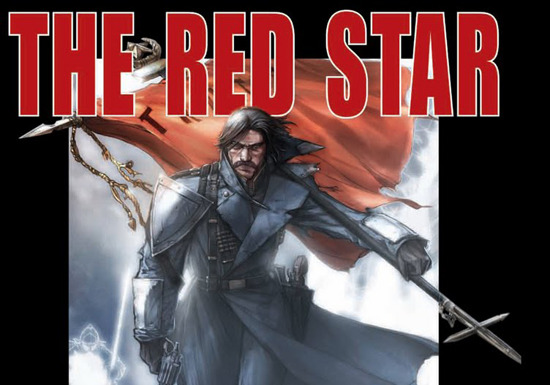 Chronicle turned director Josh Trank into a bankable young talent; his name has been cropping up quite a bit in the wake of the success of his small-budget "kids with powers" film. He's been linked vaguely to a new Fantastic Four movie, and more directly to Sony's long in-development Venom spin-off from the Spider-Man movies.
Now Trank is set to work with Warner Bros. to direct The Red Star, a story set in "an alternate USSR where futuristic technology co-mingles with magical elements."
Deadline says the project is an adaptation of the graphic novel of the same name by Christian Gossett, and that Jason Rothenberg is scripting. (He recently scripted the new Twilight Zone that Matt Reeves is attached to direct.) And while the Fantastic Four and Venom projects have been discussed publicly, this is the first signed deal for Trank after Chronicle.
Deadline says "the protagonist is a Red Fleet soldier who goes up against an ex-leader who rules with an iron fist." Presumably that would be Marcus Antares, an infantry captain in the Red Fleet during that force's attack on Al'Istaan, a version of historical Afghanistan. But that invasion doesn't go so well.
But the fourth volume of The Red Star, The Sword of Lies, tells of days that lead up to that attack, and presumably that's what the film will be based upon. Here's a basic recap of that story:
It also takes readers back into the time of the Great Revolution, revealing the downfall of the summoner Imbohl. Once a leader of the Revolution, Imbohl's embrace of evil is the origin of The Red Star saga.
This sounds like pretty ambitious stuff, especially when we're in a time where studios are cutting back on expensive projects left and right. This is one I'll be surprised to see get made, but maybe it will help bolster Trank's value and help him get other deals for films that really will make it to the screen.