'Batman Live' Gets U.S. Tour Dates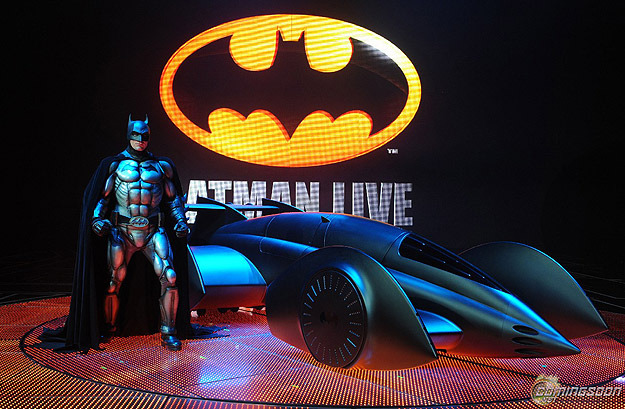 Anyone who has dreamt of seeing Batman fight the likes of The Joker, The Riddler, The Penguin, Catwoman, Poison Ivy and others on a massive scale is about to have their dream come true. Batman Live premiered last year in London and now the traveling arena show has announced dates in the United States. It'll open this September in Anaheim, CA before hitting cities like St. Paul, Minnesota, Las Vegas, Nevada and more. Check out the dates after the jump.
One would imagine these dates, which come from the official website, are not the only ones so if you live in a city that's not on the list – and frankly that's pretty much everyone – keep checking back. Tickets are already on sale for several of these venues.
ANAHEIM, CA
5 – 9 SEPT., 2012
ST. PAUL, MN
13 – 16 SEPT., 2012
SAN JOSE, CA
20 – 23 SEPT., 2012
LOS ANGELES, CA
27 – 30 SEPT., 2012
LAS VEGAS, NV
3 – 7 OCT., 2012
OKLAHOMA CITY, OK
10 – 14 OCT., 2012
RIO RANCHO, NM
17 – 21 OCT., 2012
COLORADO SPRINGS, CO
23 – 24 OCT., 2012
LOVELAND, CO
26 – 28 OCT., 2012
Also, this is from a while back but, here's a trailer to give you an idea of what Batman Live has in store.