'TRON: Legacy' Screenwriters Tease 'Tron 3' Character Details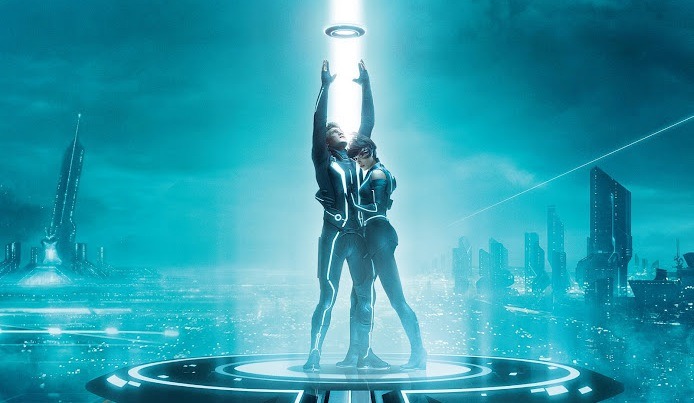 Despite the relatively tepid financial and critical reception TRON: Legacy got in 2010, everyone who would potentially be involved in a sequel still believes it will happen. Tron himself, Bruce Boxleitner, keeps giving potential start dates, Legacy director Joseph Kosinski has talked about the plot and the screenwriters of that film, Edward Kitsis and Adam Horowitz, handed the writing reigns for a third movie to Dave DiGilio.
At WonderCon, Kitsis and Horowitz – who were on hand to promote the show that took then away from Tron, Once Upon A Time, confirmed they'd read DiGilio's first draft and couldn't help be do a little teasing. Read more after the jump.
Speaking at a roundtable (and reported on by IO9) Kitsis and Horowitz confirmed the sequel was still in the works and that it could possibly be done once Kosinski finishes work on Oblivion, which just got late Spring 2013 release date. (That would make Boxleitner's predictions of a 2014 start date seem reasonable). They were then asked about specific characters in the film:
In your opinion are Tron and Jeff Bridges dead, are they in Tron [3]?Horowitz: I would say the definition of life and death in the digital realm...Kitsis: Will be explored in the sequel!How big of a part does Quorra have in the sequel?Horowitz: Mmm. *Darts away to the next roundtable*
It seems fairly obvious, considering the ending of Tron: Legacy that Quorra (played by Olivia Wilde) would have a very, very, very large part in the sequel. Plus, with Boxleitner seemingly having intimate knowledge on the production, of course Tron would be back too. The one issue is that the question was if "Jeff Bridges" would be back, not if "Flynn" or "Clu" would be back. It's implied to mean Flynn but one never knows.
I think once Tron: Uprising hits Disney XD later this year and the company sees how much, if at all, people are interested in the property, we'll have a much better idea of whether or not Tron 3 will ever happen. But it's safe to say the earliest it would happen, even with a draft of the script completed right now, would be 2015 or so.