First Look: Daniel Radcliffe As Allen Ginsberg In 'Kill Your Darlings'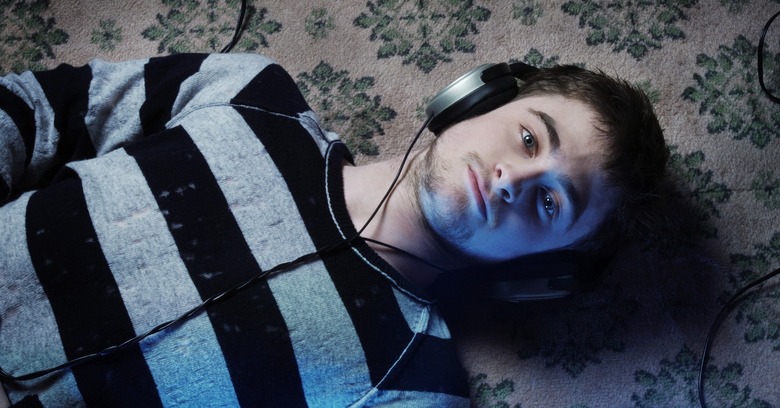 Daniel Radcliffe's days wearing Harry Potter's world-famous round specs may be over, but in one of his first post-Hogwarts roles, he's donning another iconic pair. Specifically, Radcliffe's put on Beat poet Allen Ginsberg's tortoiseshell glasses for John Krokidas' Kill Your Darlings, a fact-based drama about the early days of the Beat Generation. With filming now underway, the first photos of Radcliffe and co-star Dane DeHaan in costume have hit the web. Hit the jump to get a glimpse.
When Radcliffe took over the role back in November, he replaced Jesse Eisenberg, who was attached to an earlier incarnation of the project that had Ben Whishaw and Chris Evans slated to play Carr and Kerouac, respectively. Radcliffe is now the latest in a long list of actors who've portrayed Ginsberg on the big screen, joining James Franco, Hank Azaria, John Turturro, Ron Livingston, and David Cross, among others. The Harry Potter star has previously defended criticisms of his casting as the poet by pointing out, "well, James Franco is way too good-looking to play Allen Ginsberg."
See the first pictures in the gallery below, along with photos of the real Ginsberg and Franco's Ginsberg for reference:
[via HuffPo, Daily Mail]
Also starring Elizabeth Olsen, Jennifer Jason Leigh, David Cross, and Kyra Sedgwick, Kill Your Darlings will hit theaters later this year.