Superhero Bits: Arrow, Amazing Spider-Man, Dark Knight Rises, Man Of Steel, Avengers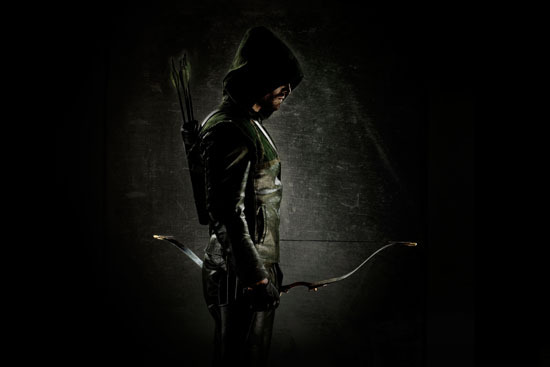 Want to hear Marc Webb talk about Amazing Spider-Man easter eggs? How about read a new plot description of The Dark Knight Rises? Is Hawkeye a terrible archer? What are the influences on the Superman costume in Man of Steel? Will Christopher Nolan be at San Diego Comic-Con with The Dark Knight Rises? And which substance did someone use to create the most disgusting Iron Man imaginable? Read about all of this and more in today's Superhero Bits.
Collider did a one on one video interview with Amazing Spider-Man director Marc Webb at WonderCon and talked about a bunch of little things including the fact he put a Donald Glover poster in Peter Parker's room as a nod to fans.Cinemablend also did an interview with Webb and he teased that some of the story elements in The Amazing Spider-Man hint at the sequel.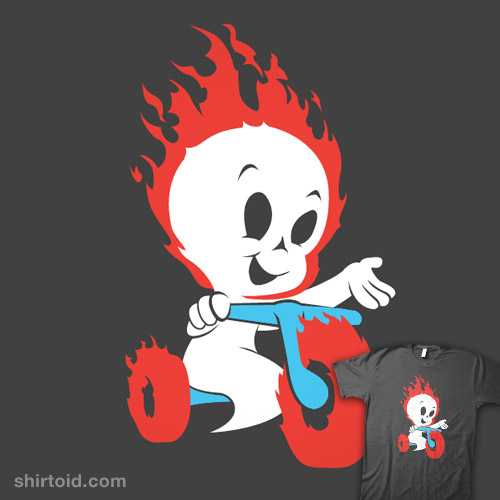 Casper and Ghost Rider mashup in this t-shirt called "Friendly Rider" over at Red Bubble (via Shirtoid).
If you missed this last week, get ready for a great example of the insanity of the internet. Wired has an article proving that Jeremy Renner's Hawkeye is a terrible archer in The Avengers.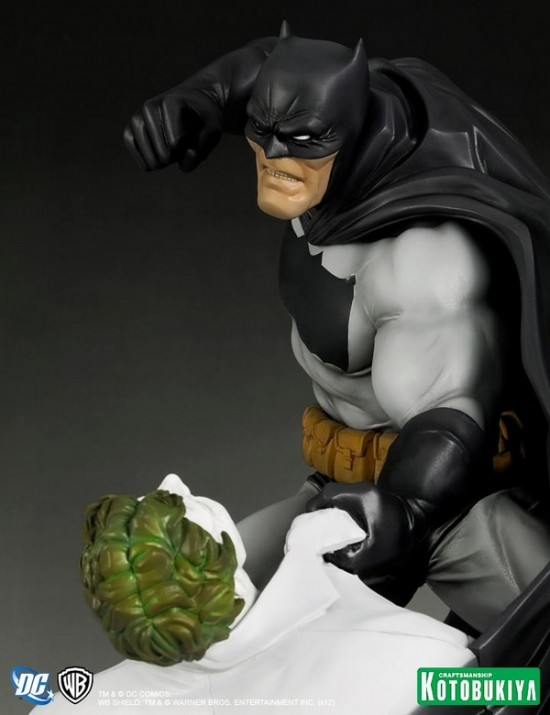 Toy News International posted a gallery of photos featuring this Kotobukiya statue for The Dark Knight Returns.The Avengers doesn't open until May 4 but its world premiere will be crazy early, April 11, at the El Capitan Theatre on Hollywood Blvd in Los Angeles, CA.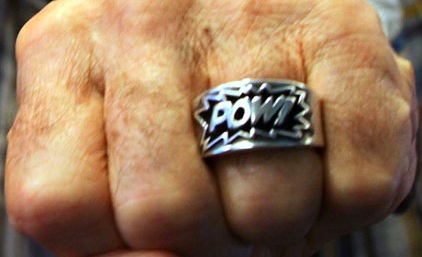 Stan Lee is selling his Pow logo as a ring at this link. Thanks to Bleeding Cool.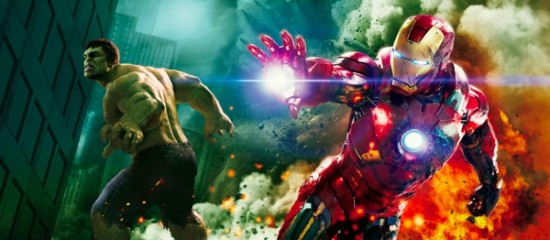 Comic Book Movie has textless international Avengers posters such as the one above in super-hi-res versions to use as wallpaper.Man of Steel costume designer Michael Wilkinson spoke at USC this weekend and Bill Desowitz (via Movieweb) reported on his revelations, including a "neo-medieval" influence and the purpose of the iconic "S." Read more at the links.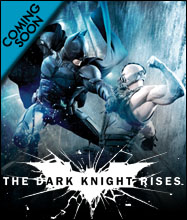 It's lo-res, but CBM has what we can only assume is a cool Dark Knight Rises piece of promotional art.
Why was The Dark Knight Rises working under the title Magnus Rex? Comic Book Movie thinks they've figured it out but, beware of massive spoilers.
Due to the amount of graphics and images included in Superhero Bits, we have to split this post over TWO pages. Click the link above to continue to the second page of Superhero Bits.
Zimbio.com (via CBM) has your first look at Stephen Amell as Arrow. Kind of.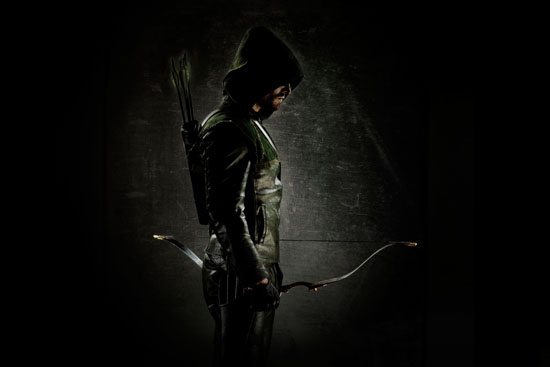 Ahh, that's more like it. This is an official image of Arrow from the CW. Thanks to THR.
Concept artist Ryan Meinerding did an interview with French site CineComics about his work on The Avengers, Captain America's costume an more. It's a little hard to watch because of the translations but there are a ton of interesting tidbits in there. Head to Comic Book Movie for some translated quotes.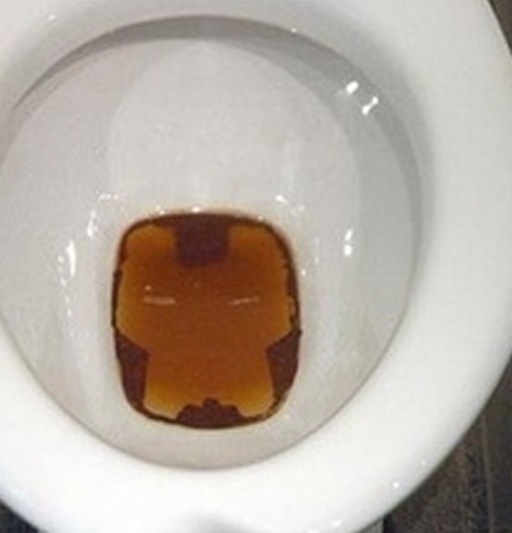 If you think that looks like Iron Man made out of urine, you'd be 100% right. A Taiwanese student made it by changing his diet and won a prize. Talk about gross. Read much more at MicGadget (via Gizmodo).
Best Movies Ever (via CBM) claims to have a source saying Christopher Nolan will be at San Diego Comic-Con this year for The Dark Knight Rises. I've heard from reputable sources this is NOT going to happen, but, I hope I'm wrong.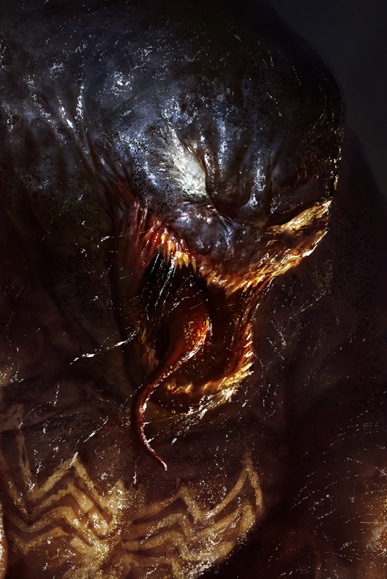 Geek Tyrant posted this gorgeous, frightening look at Venom by David Rapoza. Head there for a much bigger image.Batman News has posted a new plot description for The Dark Knight Rises from an officially licensed product. It should probably be considered a MINOR SPOILER so, if you prefer to avoid, just to the next photo.
When Commissioner Gordon stumbles upon a plot to destroy the city from within, Bruce Wayne gets back into action as the Batman. Waiting for him is the mysterious Selina Kyle and Bane, a lethal adversary on a crusade to tear apart Batmans legacy piece by piece.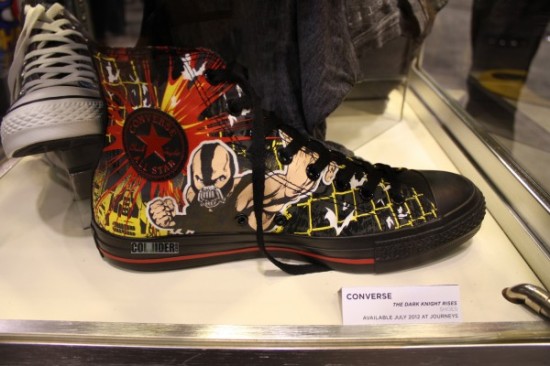 Collider posted a bunch of photos of new Dark Knight Rises merch at the DC booth at WonderCon including these Bane Converse All-Stars. More at the link.
EPIX is offering free Marvel movies online. Head to Superhero Hype for more.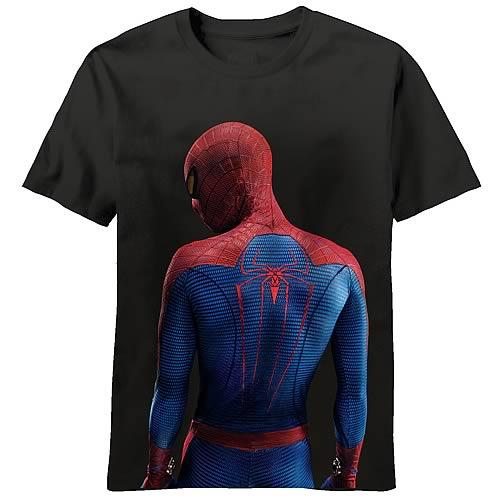 CBM posted a bunch of new Amazing Spider-Man t-shirts designed by Mad Engine including the one above.