Get One More Look At 'Prometheus' Via Scene-Setting UK Trailer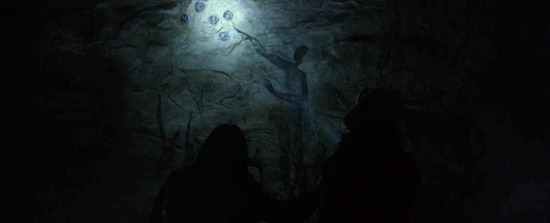 At the risk of over-exposing a film that Fox had so far done very well to keep mostly under wraps, the past 48 hours have seen an explosion of Prometheus materials. There was a short IMAX teaser, the full theatrical trailer, a new viral clip, and interviews with director Ridley Scott, writer Damon Lindelof, actors Charlize Theron, Michael Fassbender, and more.
But we're not done yet. The last new material is this UK trailer for the film. This is a pretty dramatically recut version of the full theatrical trailer that also features more footage from the first act. This trailer is a lot quieter for the first half of the running time than the more showy US one, and while it doesn't show off quite as much of the big footage we see in the US trailer, this might be the best look at the film yet.
Damon Lindelof and Jon Spaihts wrote Prometheus; it stars Noomi Rapace, Michael Fassbender, Charlize Theron, Idris Elba, Sean Harris, Kate Dickie, Rafe Spall, Logan Marshall-Green, Guy Pearce, and Patrick Wilson. The film will hit theaters June 8, 2012.
Ridley Scott, director of "Alien" and "Blade Runner," returns to the genre he helped define. With PROMETHEUS, he creates a groundbreaking mythology, in which a team of explorers discover a clue to the origins of mankind on Earth, leading them on a thrilling journey to the darkest corners of the universe. There, they must fight a terrifying battle to save the future of the human race.