/Film Video Interview: Damon Lindelof Talks 'Prometheus' Secrets, Viral, 'Star Trek 2' And More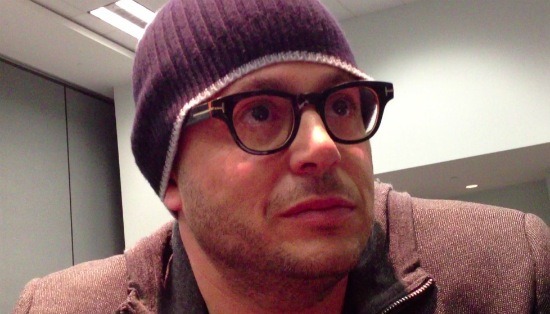 The following interview wasn't supposed to happen. It wasn't scheduled or expected, but when a 20th Century Fox employee says you can have five minutes with Damon Lindelof but its gotta be now, you run across half of WonderCon to make it happen. So run I did and it was worth it.
Lindelof is one of the screenwriters and architects of Prometheus, easily one of the most anticipated films of 2012. Directed by Ridley Scott and starring Noomi Rapace, Charlize Theron, Michael Fassbender, Idris Elba and others, the 3D sci-fi epic tells the story of a group of people who travel to another world hoping to find friendly beings. And fail. Spawned out of, and inflused with, the DNA of the Alien series, Prometheus has been shrouded in secrecy since day one, much like the show that put Lindelof on the map, Lost.
In my interview, we talked a little about that secrecy, some of the viral things happening around the movie including the TED Talk, a possible Lost concert, if Star Trek 2 will have a presence at San Diego Comic-Con and, once and for all, I got to the bottom of the issue if this really is an Alien movie or not. That last part is a lie. Watch the video below.
A huge thanks to 20th Century Fox for making this happen last minute and forcing my embarassing sprint across the Anaheim Convention Center.
Prometheus will be released on June 8 in 2D, 3D and IMAX 3D.