'Karate Kid' Remake Director To Helm 'Mortal Instruments,' Lily Collins Still Attached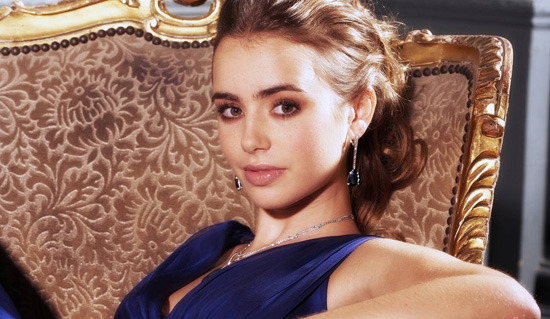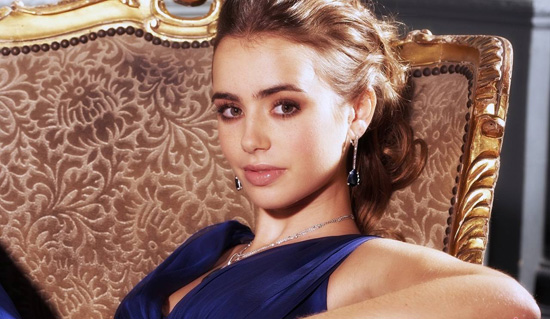 Last month, Screen Gems decided it didn't want to bother with Mortal Instruments, the adaptation of the first novel in Cassandra Clare's young adult fantasy series, after all. At the time, Scott Stewart (Legion) was attached to direct with Lily Collins and Jamie Campbell Bower as possible stars.
Now the film is back on, thanks to Constantin Film and Unique Pictures. Stewart is not involved, as he is going to make the TV version of his film Legion. Instead, Karate Kid remake director Harold Zwart will make the film, and he's got Lily Collins still attached to one of the lead roles.
THR says that the film will shoot in Toronto starting August 15 with producers Robert Kulzer (for Constantin Film) and Bob Shaye & Michael Lynne (for Unique) carrying on without the involvement of a studio. The script by Jessica Postigo and I. Marlene King, which was the basis for the film while at Screen Gems, is still in play.
We don't know anything about the other lead for the film at this point, but Collins will play "the descendant of a line of secret cadre of half-angel warriors locked in an ancient battle to protect the world from demons."
Here's the recap of the novel:
When fifteen-year-old Clary Fray heads out to the Pandemonium Club in New York City, she hardly expects to witness a murder—much less a murder committed by three teenagers covered with strange tattoos and brandishing bizarre weapons. Then the body disappears into thin air. It's hard to call the police when the murderers are invisible to everyone else and when there is nothing—not even a smear of blood—to show that a boy has died. Or was he a boy? This is Clary's first meeting with the Shadowhunters, warriors dedicated to ridding the earth of demons. It's also her first encounter with Jace, a Shadowhunter who looks a little like an angel and acts a lot like a jerk. Within twenty-four hours Clary is pulled into Jace's world with a vengeance, when her mother disappears and Clary herself is attacked by a demon. But why would demons be interested in ordinary mundanes like Clary and her mother? And how did Clary suddenly get the Sight? The Shadowhunters would like to know. . . .