Must Watch: 'Ruin', An Awesome Animated Short Film Set In A Green Post-Apocalyptic Universe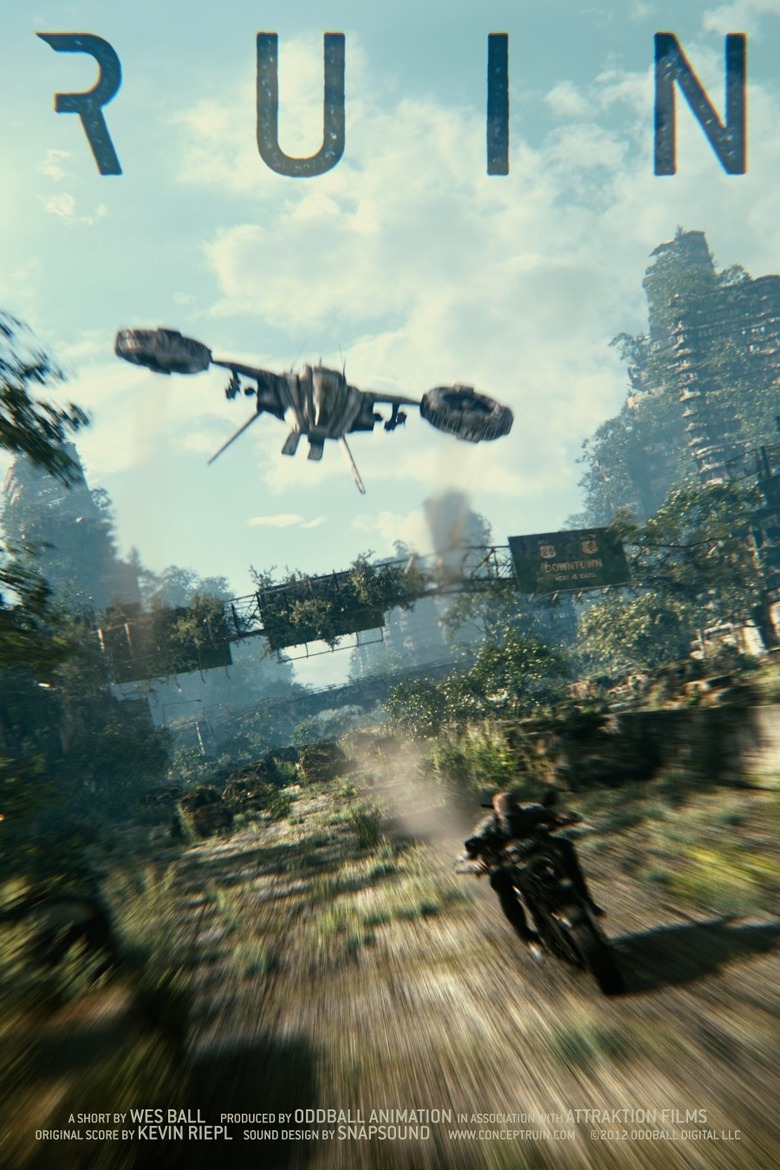 Ruin is an animated action short film set "way in the future" in a green post-apocalyptic universe. Directed by Wes Ball, who has been working in Hollywood for 8 years doing graphic work for HBO and DVD/Blu-ray featureetes. A graduate of Florida State University, Tallahasse, his 2003 short film A Work in Progress won the Bronze Metal at the Student Adacemy Awards (I have also included that film after the jump). Described as his "passion project", Ball has been working on Ruin off and on for the last two years. Watch the short film now, embedded after the jump.
Ball's company Oddball Animation has a complete behind the scenes making of progression of the short on their website.
Wes Ball's 2003 Student Academy Award-winning short film A Work in Progress: