'Warrior' Helmer Gavin O'Connor In Talks To Direct Channing Tatum's Peter Pan Origin Story 'Neverland'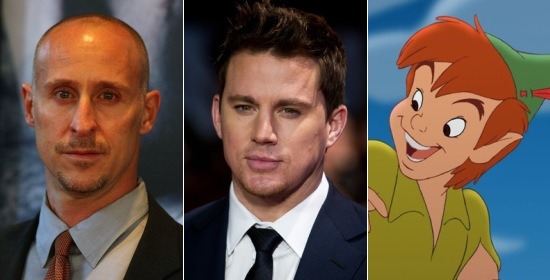 Warrior director Gavin O'Connor could follow up his moving tale of brotherly love and competition in the boxing ring with a story about an eternal man-child in bright green tights. Well, maybe the last part isn't entirely a fair description of Billy Ray's Neverland, but the only hard knowledge we have about the script at this point is that it's an origin story about the immortal Peter Pan and his archnemesis Captain Hook. Channing Tatum is attached to produce, but does not plan to star. More details after the jump.Neverland is one of about a half-dozen Peter Pan-inspired films and shows currently in the works, but seems to have better prospects than most. Producer Roth already has plenty of experience with high-profile fairy tale retellings, having worked on Disney's Alice in Wonderland and the upcoming Snow White and the Huntsman, Oz: The Great and Powerful, and Maleficent. And Tatum is currently drawing excellent reviews for Sony's 21 Jump Street, which no doubt has the studio eager to maintain its relationship with him.
The choice of O'Connor seems like a smart one as well. Though Warrior didn't exactly set the box office on fire last year, it was a well-regarded drama that earned an Oscar nomination for star Nick Nolte. In addition to Neverland, O'Connor also has the action thriller The Samurai and a stage adaptation of The Hustler on his horizon.
[Additional source: Deadline]