WWE (Yes, That One) And Lionsgate To Remake 'Leprechaun'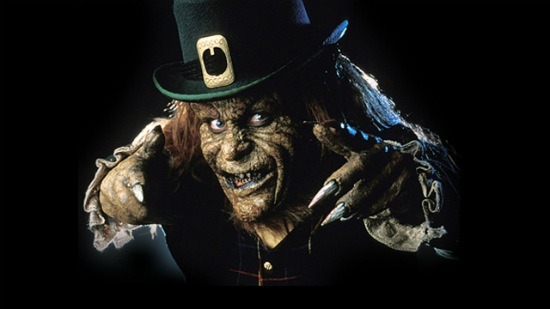 While that Child's Play remake is still in limbo, audiences have grown accustomed to seeing pretty much every other popular horror film from the Sixties, Seventies and Eighties get remade. Now we're moving into the Nineties. World Wrestling Entertainment Studios is teaming up with Lionsgate to remake the 1993 cult classic Leprechaun, which starred Warrick Davis and Jennifer Aniston, and was about a killer leprechaun trying to recover his stole pot of gold.
While no director, screenwriter or actors are attached, they're hoping for a 2013 release. Read more after the jump.
Variety broke the news of the deal, which comes as part one of a two-film deal between WWE and Lionsgate. Head of WWE Studios, Michael Luisi, said the following about the remake:
We have been looking for ways to continue our relationship with Lionsgate and we saw 'Leprechaun' as the perfect opportunity to take a well-known franchise and put a modern-day spin on it. This is a property that we believe our audience will respond to and we continue to look for ways to surprise and engage them.
I mean, I guess? The film came out in 1993 so I'm not exactly sure the current day wrestling fan has ever heard of Leprechaun or its increasingly hilarious sequels. It has become a bonafide cult classic, however, and will forever be known as Aniston's first film role, right before she signed on for Friends.
But how do you put a "modern-day spin" on Leprechaun? Give him a cell phone and an iPad? If anything, it feels like the film needs to go back in time and explore the vicious nature of the beast. "Modern-day" spin sounds dangerously close to Leprechaun 4: In Space, and not close enough to Leprechaun In The Hood.
Do you think this decision by WWE and Lionsgate is a wise one?