Hugh Jackman Once Again Cast In 'Prisoners'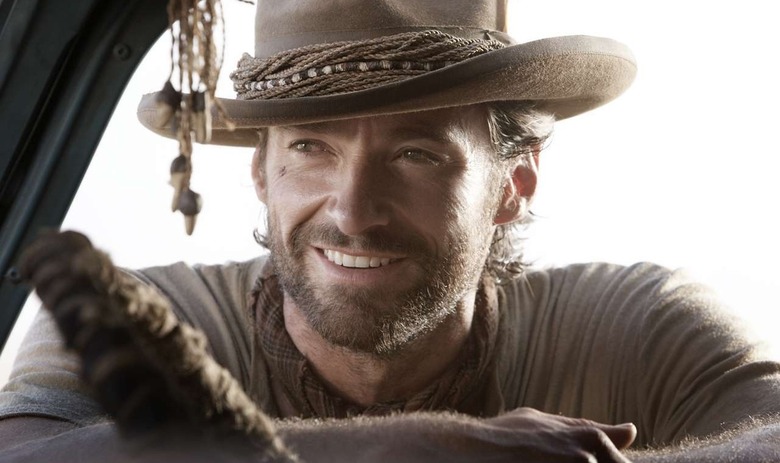 The revenge film Prisoners is in a weird position: it seems like very familiar territory to those who closely follow projects in development, but for those who don't get too interested in films until they're shot, it might be a total unknown.
In short, Aaron Guzikowski's script landed on the Black List in 2009, after which it was briefly set to be a Bryan Singer film with Mark Wahlberg and Christian Bale, before those two actors dropped out and it even more briefly became an Antoine Fuqua and Hugh Jackman movie. Leonardo DiCaprio was interested in it, too, and Michael Fassbender was rumored at one point. In 2011 Incendies director Denis Villeneuve was attached, and he's finally going to get the movie made, it seems. And he'll do so with Hugh Jackman in the lead, as the actor just signed on. (Again.)
Variety has a very brief report that, at this point, only says that Jackman will star in the film. We don't know much more than that, but that's OK, given that the script has been around. It gets compared to Se7en, Mystic River and The Silence of the Lambs, depending upon who you talk to, and it is strong enough that it isn't difficult to see why the roster of actors listed above has flirted with it over the years.
The script follows "a working-class Boston father whose young daughter is kidnapped, along with her friend. Frustrated by a local detective's handling of the case, the father takes as a hostage the man he believes committed the crimes." As I recall from going through it a couple years back, Prisoners isn't the most subtle story, but it is easy to see how the right team might use it to create a film that nicely straddles the line between critical darling and audience favorite.
The film won't shoot until early 2013, after The Wolverine is done. A November 2013 release is targeted.