TV Producer Zack Estrin To Write 'Paranormal Activity 4'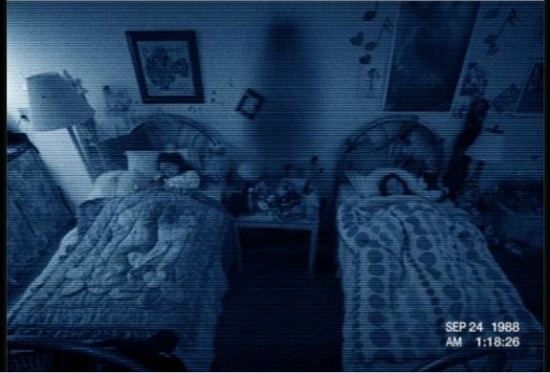 Once Paranormal Activity 3 had a gangbuster opening this past October, a fourth film was inevitable. Soon after the release, directors Henry Joost and Ariel Schulman reportedly agreed to make Paranormal Activity 4 and an October 19, 2012 release date was set. That's almost exactly seven months to the day from right now.
Which means the film is going to be plenty rushed as Paramount has just signed up Zack Estrin to write the script. Estrin is a producer on the current ABC show The River, which is produced by Paranormal Activity creator and current executive producer Oren Peli. He's also written on Prison Break, No Ordinary Family but Paranormal Activity 4 marks his feature film debut.
The Hollywood Reporter broke the news of Estrin joining the project. It's likely he's already got a good idea of where the film will go, probably with significant input from Peli, Joost and Schulman, but that's all being kept under wraps.
When Joost and Schulman were signed, here were my thoughts on what Estrin could possibly be working on in the next few weeks:
The story of Paranormal Activity 4 will likely go one of two ways. Either it can go back in the past and show why Katie and Kristi's grandmother got all wacky or it can jump ahead (something I felt the third film was lacking) and explain what is going on with the now possessed Katie and her nephew, who she's kidnapped from her dead sister.
Since one of the obvious flaws with 3 was how forced the found footage aspect of the movie was (it was supposed to be shot on VHS tapes for hours and hours and hours on end) it would be all but impossible to do a found footage movie before the 1980s. More likely would be the continuation of Katie's story, somewhere out in the world, possessed as a demon. Plus that would mean Katie Featherston could return.
However, moving on from that, one of the staples of the franchise are the repeated angles from footage taken in the same room. If Katie is possessed out in the world, how would several weeks of her creepy actions be captured? That will be the task of the screenwriters and Joost/Schulman to decide but one friend of mine (I'd give you credit but I forget which one) had a brilliant suggestion: police interrogation footage.
Thoughts?