Animal Safety Concerns Cause Cancellation Of HBO's 'Luck'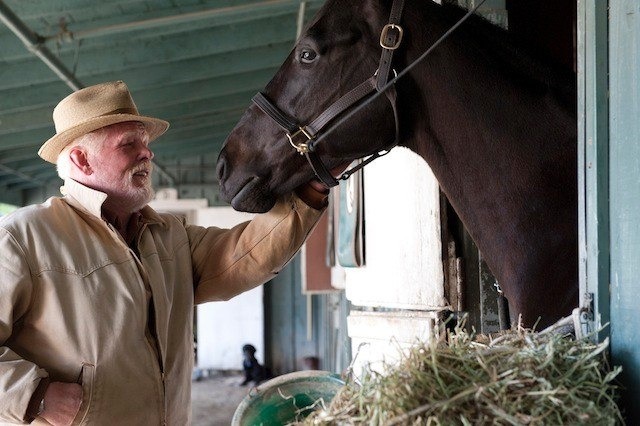 Michael Mann and David Milch have had difficulty with their HBO series Luck, which follows characters connected through a horse racing track. The series has struggled to find an audience, but was picked up for a second season. During the production of the first season, however, two horses were injured and euthanized during the shoot. That led the American Humane Association to oversee the implementation of new safety protocols, and shooting resumed.
This week, however, a third horse had to be euthanized after rearing up and falling backwards while being led to stable. The euthanization was due to a head injury that resulted from the fall. While that particular injury is reportedly not uncommon, it was the last straw for the show. HBO said at first that the production would carry on without scenes involving horses, but now the network has decided to cancel the series altogether.
Today HBO released this statement:
It is with heartbreak that executive producers David Milch and Michael Mann together with HBO have decided to cease all future production on the series Luck. Safety is always of paramount concern. We maintained the highest safety standards throughout production, higher in fact than any protocols existing in horseracing anywhere with many fewer incidents than occur in racing or than befall horses normally in barns at night or pastures. While we maintained the highest safety standards possible, accidents unfortunately happen and it is impossible to guarantee they won't in the future. Accordingly, we have reached this difficult decision. We are immensely proud of this series, the writing, the acting, the filmmaking, the celebration of the culture of horses, and everyone involved in its creation.
The production was partially through the shoot for the second episode of the second season. The season's first episodes will still air, becoming the series' final two episodes. [EW]